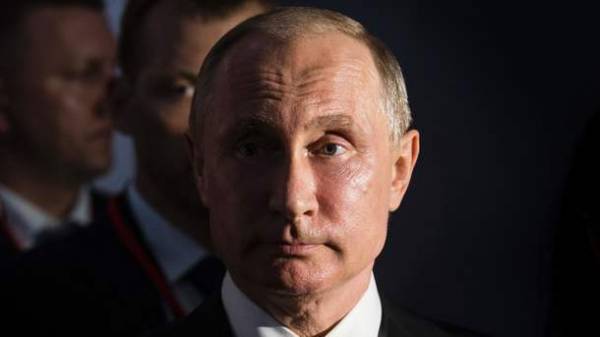 Russian President Vladimir Putin said that Ukraine's leadership sells "Russophobia" and separates Ukraine and Russia.
As UNIAN news Agency reports, Putin said at a press conference in Hamburg at the end of the G20 summit, answering the question of whether derived from "stupor" the settlement of the situation in the Donbas according to the results of his talks during the summit.
"The interests of Russia and Ukraine, the interests of the Russian and Ukrainian peoples, I am deeply convinced, just convinced, are the same. Not the same can only be the interests of the present leadership of Ukraine and some political circles of today's Ukraine", – he said.
Putin stressed that Ukraine and Russia are interested in cooperation and joining in the development of their economies, because a lot of them inherited from the Soviet era – cooperation, unified infrastructure, unified energy system, transport.
"Unfortunately, today our Ukrainian colleagues believe necessary to ignore it. They have one product which they successfully sell, is Russophobia, and yet they sell the policy of the separation of Russia and Ukraine, the Stripping of the two peoples and two States. Someone like that in the West, someone believes that it is impossible in any case to prevent a rapprochement on the basis of Russia and Ukraine, so today's Ukrainian leadership actively and successfully sells this product," – said Putin.
"I think it will end, we, at least, are keen to this situation as soon as possible", – he stressed.
Recall, July 7, on the sidelines of the summit of "Big twenty" in Hamburg was held the meeting of Putin and U.S. President Donald trump.
The Minister of foreign Affairs of the Russian Federation Sergey Lavrov said that the parties agreed to create a channel of communication to resolve the situation in the Donbas.
Today, July 8, on the sidelines of the G20 summit held talks with German Chancellor Angela Merkel, French President Emmanuel Macron and Putin. The interlocutors stressed the importance of implementing ceasefire in the Donbass.
Comments
comments