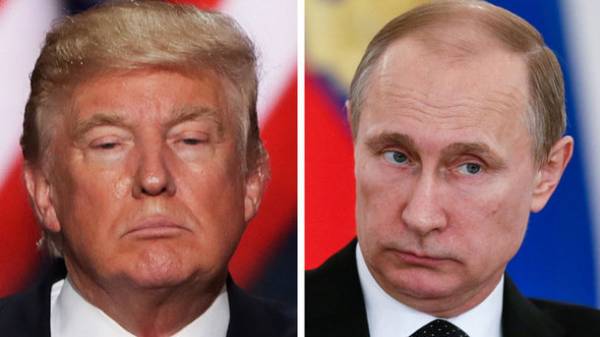 Now the President of the United States Donald Trump really needs a friend. And, it seems, he hoped that they would be the most unlikely candidate – Russian President Vladimir Putin. It was in the pages loyal to the Democratic party's edition of the Washington Post columnist writes Christian Caryl, reports ZN.ua.
He notices that in the American political culture a lot depends on dialogue and agreements. However, older authoritarian tradition of Russia causes her to perceive relations with other countries exclusively through the prism of power.
"Russia has no friends. She has rivals and vassals. Countries vassals of Moscow constantly Express my respect and obey her in all important matters. Usually, they act as because it is very dependent on Russia in the sphere of security, economy, and energy," the article says.
See also: "trump optimistic expectations of Putin – Tusk"
With competitors, the situation is quite different. With them, or struggling, or suffering them. The author believes that Russia suffered competitors, they should not criticize its domestic policies and to allow her to do whatever they want, in the fictional "sphere of influence".
Putin wants Washington put up with his constant interference in the Affairs of Eastern Europe and Central Asia. He wants the US lifted sanctions that were imposed because of Russia's war against Ukraine, and also recognized the Russian influence in Syria.
"Yes, we can really establish a close relationship with Russia if we want to. Trump can even call them "friendship". Although Putin will perceive the situation differently. But such a deal would be very expensive. It will be a shock for the already fragile U.S. relations with allies, will give Russia permission to further undermining the democratic institutions of the West and jeopardize the existence of democratic values, not to mention the fact that Bashar al-Assad, it will be a reward for the deaths of half a million of its citizens", – stated in the article.
The columnist concludes that Russia does not want to be friends with America. She wants America to become her accomplice.
As you know, the US President Donald trump said that looking forward to meeting with Russian President Vladimir Putin.
Comments
comments