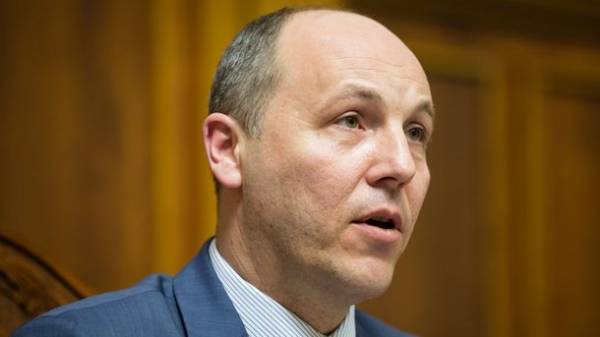 Chairman of the Verkhovna Rada Andriy Parubiy suggested that the Japanese military to hold joint exercises of the Armed forces of Ukraine with self-Defense forces of Japan. This is stated in the press service of the apparatus of the Ukrainian Parliament.
According to the report, Parubiy met with the Chairman of the Committee of the house of councilors of Japan's Parliament in foreign and defence Affairs Takashi UTO.
The Chairman of the Ukrainian Parliament noted that it had previously been Secretary of the Board, and knowledgeable in security matters.
"In relations with Russia I had to learn one rule: if you want peace – prepare for the defense of their country since Russia's aggression is not the exclusive problem of Ukraine's relations with Russia. It is a global threat. A few years ago it was the aggression in Georgia, now in Ukraine. And we can only guess who will be next," – said paruby.
He expressed the hope that "Japan is aware of the threats that Ukraine faces, due to the fact that too in the last period felt like to grow these threats", given, he said, "aggressive policy of the Russian Federation".
"These threats we must overcome together… Ukraine and Japan is a peaceful country. We know the price of a security. And I am convinced that we must deepen our relations to strengthen security in the world", – said paruby.
In turn, UTO noted that Japan has a consistent position on support for the territorial integrity and sovereignty of Ukraine and recalled that between Japan and Russia remains unresolved territorial problem in 1945.
He confirmed the "fundamental position of Japan regarding the global security, including through cooperation with Ukraine".
Recall that Parubiy is on a working visit to Japan from 25 February to 3 March 2017 – yesterday the speaker of the Ukrainian Parliament has held a meeting with the command of the Maritime self-Defense force of Japan.
Comments
comments