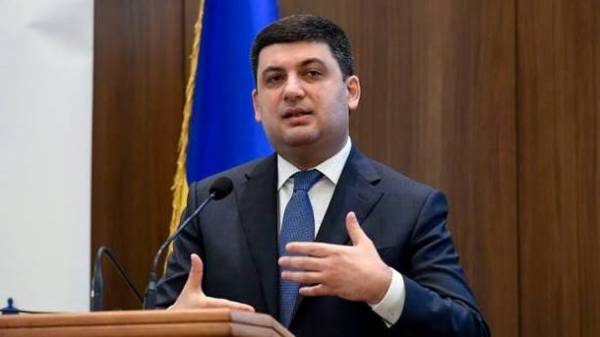 Ukraine may start new cooperation programme with the International monetary Fund (IMF) right after the execution of the current. This was announced by Prime Minister of Ukraine Vladimir Groysman, transfers a press-service of Pravitelstva.
"We have a program that needs to perform and complete. It may be the need for a new program, and I would like to start – after the completion of this new cooperation programme. This is important. This is how to create a new programme of action with new plans and challenges. I am for a new movement," – said the Prime Minister.
Earlier, at an investment forum in London Groisman said that in favor of a new IMF program in Ukraine.
See also: the IMF Program in Ukraine has stalled – expert
As reported, at the moment Ukraine and the IMF are cooperating in the framework of the extended Fund (EFF). The current program was the first in which Kiev came to obtain the fourth tranche from the IMF. Now, however, Ukraine is experiencing difficulties with the implementation of structural reforms necessary for allocation of the next tranche, and then behind schedule funding.
So, the National Bank of Ukraine (NBU) declined to expectations this year from the IMF, $ 4.5 billion is now the controller expects the entry into the country in 2017, $ 3.8 billion. The national Bank confirmed that the tranches are delayed because of delays with the Rada vote on key reforms.
Comments
comments