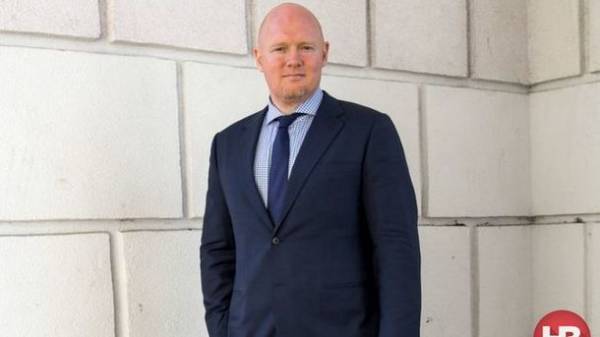 Editor-in-chief of the Ukrainian TV channel in English UATV, the magazine publisher of Business Ukraine and Lviv Today editor of the Odessa Review Peter Dickinson noted that in Ukraine it is more than just admire the spirit of volunteerism, language adaptability, resilience in times of crisis, the original fashion and punctuality of Railways. About it, Dickinson said the "New Time".
"The Ukrainians have an incredible experience on its own to fill the gaps of weak government agencies. In recent years, the volunteer movement played a decisive role in the military defense of the country, provided support to victims of the armed conflict and has developed a program of reforms in the field of fight against corruption. This is what distinguishes Ukraine from most former Soviet republics," he said.
The publisher also pointed out that, in his opinion, today in Ukraine one of the most bilingual societies in the world: "Despite attempts to divide Ukrainians by language, the majority are bilingual and in daily life easy switching from Ukrainian to Russian. For me personally this is a great example of a society characterized by tolerance and diversity."
"Since I'm at the end of the 1990s, first came to Ukraine, the country experienced several revolutions, economic crises and the hybrid war with Russia. Most European countries have one of these shocks to cause mass panic and to stop the development of society. Ukrainians are completely different — they are always surprisingly calm and continue to live a normal life", – shared his observations of the publisher.
Dickinson also notes the originality and relevance of the works of Ukrainian designers: "it is not Surprising that in recent years, Ukrainian designers have finally received international recognition. Always thought that Ukrainians are very well dressed and extremely original in the choice of wardrobe. This is particularly striking when you consider the limited budget of many of them."
The Briton also expressed admiration for the reliability of railway services in Ukraine. "As an Englishman, I was particularly meticulous attitude to timetables. Over 20 years in Ukraine I have had hundreds of travel by railroad, and the number of delayed flights I can count on the fingers of one hand. Reliability of railway services in the country is downright phenomenal", he concluded.
Comments
comments