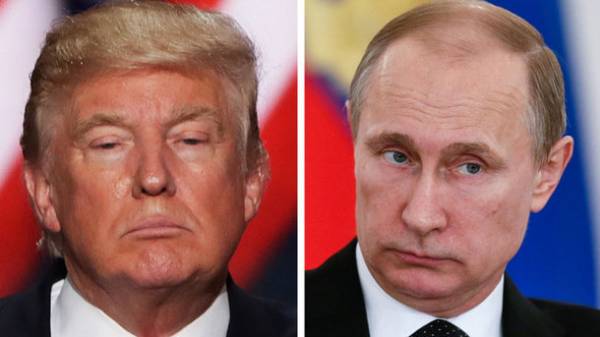 The President of the United States Donald trump wants to negotiate with Russian leader Vladimir Putin "pimp", but after a while he will understand that it is impossible to agree, because he does not fulfill the agreements. This was stated in the comment to the edition "GORDON" the Russian oppositional politician Konstantin Borovoy, commenting on the upcoming meeting of the presidents today at the G20 summit.
According to him, trump will not be able to negotiate with Putin and will soon understand why.
"It trump in Warsaw will not force Putin to change his policy towards Ukraine. This is a very sneaky KGB policy, which based on provocations and attempts to destabilize the situation in different parts of the world. If the position of the trump of Russia as-that has changed, these changes are extremely small. I think trump wants to negotiate with Putin pimp. But he does not understand with whom he was dealing. It will take some time, and the American President will know what to negotiate with Putin is impossible, as it does not comply with the agreement. This man is not from the world of business – he's from the world of gangsters, where other laws and regulations. The violation of agreements it is considered normal," – said Borovoy.
Read also: Putin and trump for the first time met and shook hands
Both sides have their expectations, but their meeting did not bring.
"From the meeting, trump and Putin shouldn't expect. The Russian President is counting on major negotiations with the Americans, or at least prepare for them. But all this can drag on for years. Trump expects the same from Putin the independent actions that he will make because of the pressure of the international community. But this is a mistake on the part of the American leader. Putin's main task is to create as many problems as possible for Americans and Europeans. So he destabilizie the situation in Europe, Syria and so on. Policy of the Russian Federation is based on the provocations," – said Borovoy.
We will remind, today in the framework of the summit of "Big twenty" in Hamburg (Germany) will hold the first meeting of Vladimir Putin with Donald trump.
Comments
comments