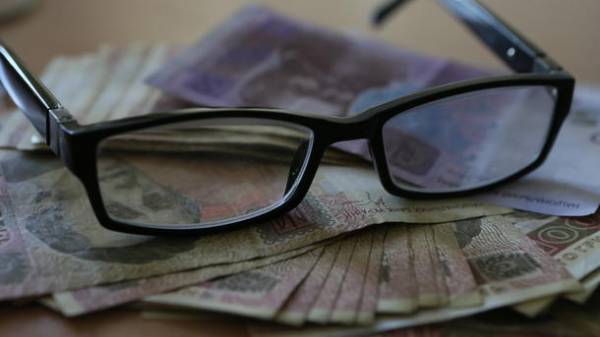 About 6-7 million able-bodied citizens of Ukraine do not pay pension contributions. This was stated by Minister of social policy Andrei Reva.
"The problem is not bad demography, as some are trying to convince us, and that 6 to 7 million of the working population is in the "shadow" and does not pay contributions to the pension system", – quotes the Roar of the press-service of the Ministry.
According to the Minister, the pension reform will affect the labor market. Reva is confident that the new requirements insurance experience will create the conditions under which employees will be required to register them officially. In addition, the reform will help to eliminate the causes that led to the actual bankruptcy of the Pension Fund, the Minister said.
"The government set the goal of not reducing the number of pensioners because of the increase in the retirement age, and widening the circle of payers of the single social contribution. Raising the retirement age, moreover, would not solve the causes of the problems of the Pension Fund, moreover, would put in the same losing position and those who minimized the costs for non-payment of dues, and those who worked honestly for your whole life and earned his retirement, " said Reva.
We will remind, the Cabinet has submitted to Parliament a draft pension reform. While access to the full text of the bill on pension reform.
The pension reform increases the retirement age, but introduces requirements insurance experience: for retirement at age 60 will need to have 25 years of experience. If you experience 15 – 25 years of retirement will be to go in 63 years, less than 15 years – 65 years. People who have no insurance experience, can apply for social assistance upon reaching the age of 63. The amount of assistance will be determined on the basis of the family income of the pensioner.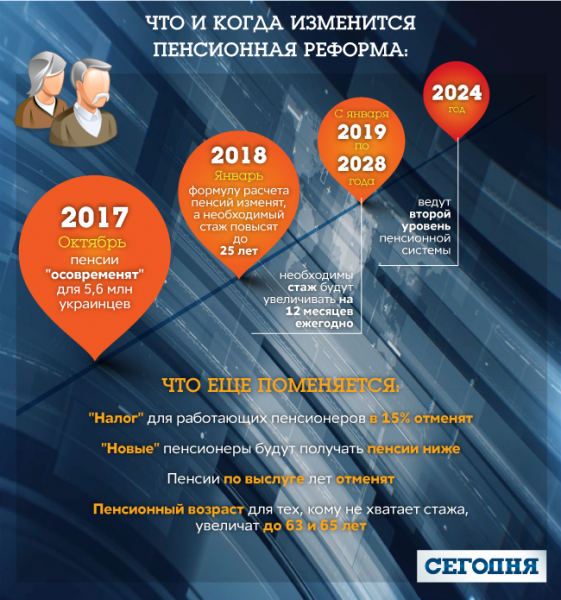 All of the minimum insurance period will increase by 1 year every 12 months until 2028. Thus, from 2028 to retire at 60 will need to have 35 years of insurance experience.
The reform also cancels the appointment of civil servants pension for years of service and enters a single formula for calculating pensions, which binds it to the volume of contributions to the Pension Fund for life.
In the framework of the pension reform is also planned from October 1 this year to increase pensions, and to abolish the taxation of pensions to working pensioners.
Comments
comments