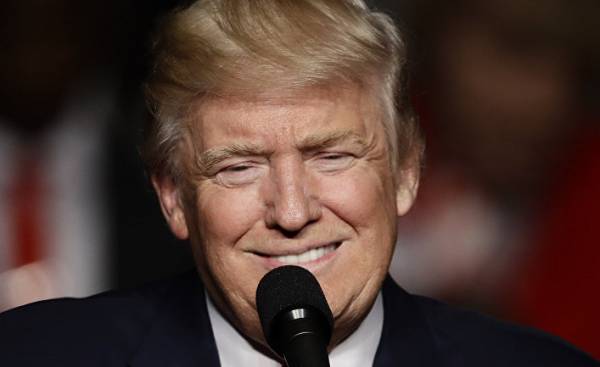 Donald trump challenged the conclusions of U.S. intelligence about Russia's role in last year's presidential election, saying that although he recognizes the obvious intervention, Russia might be not the only one who intervened in the campaign.
The day before the meeting with Vladimir Putin the us President said, speaking in Poland, which according to him, other foreign States also intervened in the November 2016 elections, but refused to name them.
"Let me be perfectly just. I think it could be Russia. I think it could be other country. I will not go into specifics. But I think that interfered a, — told the trump. — No one actually knows. Nobody knows for sure".
American and Russian officials have on Friday hold a meeting in Hamburg on the sidelines of the summit of the group of 20, which will probably be a lot of controversy. Naturally, this meeting will be watched closely by the whole world. Representatives of the U.S. intelligence came to the conclusion that on the orders of Putin was a large-scale cyber operation to help Trump to win the election.
Trump clearly does not wish to accuse Moscow of meddling in the election that brought him to the White house. Presumably this is caused by his desire to convince everyone that he won in a fair fight.
But on Thursday, trump talked very vague. First, he said that Moscow could be involved in, then said that she probably was involved, then she was definitely involved. And then he began to justify his doubts, suddenly citing the statements of the intelligence, who in 2003 led to the American invasion of Iraq.
"I remember sitting and listening to about Iraq. Weapons of mass destruction, he said. — Then it was 100% sure that Iraq had weapons of mass destruction. And what happened? One big mess".
Trump also expressed the view that his predecessor, Barack Obama has allowed the Russians to continue their intervention in the American elections. Before the election Obama warned Moscow of the need to stop the interference. But when the CIA warned him that behind all this is Putin, he decided to abstain from retaliatory action.
"I have an important question: why is Obama doing nothing in this regard, from August to November?— said trump. They say he blundered. And I don't think so. I think he decided that Hillary Clinton would win, and said, "Let's going to do"".
Comments
comments