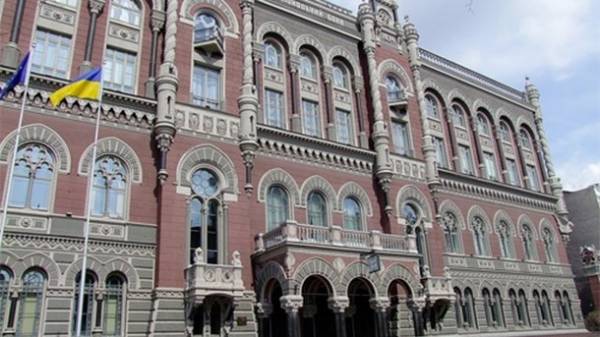 The national Bank of Ukraine introduced changes to the regulatory framework to ensure implementation of the adopted by the Council of national security and defense Council (NSDC) of sanctions against Ukrainian banks with Russian state capital, the relevant resolution of the NBU Board No. 25 dated March 21, shall come into force on March 23.
"Sanctions are forbidden to carry out any financial operations of these banks in favor of associated persons, in particular, the parent structures", – stated in the message of the Central Bank on its website on Wednesday.
The NBU clarifies that the new regulation has expanded the original ruling on sanctions No. 654 of October 1, 2015.
In addition, the regulator has banned the Ukrainian banks to carry out operations, aimed, contribute to or may contribute to avoid such sanctions, and violate, facilitate or can facilitate the violation of such sanctions.
As reported, on March 16 the President of Ukraine Petro Poroshenko enacted the decision of the Council of national security and defense Council (NSDC) of Ukraine on the application for a year of sanctions to the five banks with the Russian capital: PJSC "savings Bank", PJSC "Vs Bank", PJSC "joint-stock commercial industrial-investment Bank" (PSC Prominvestbank, PIB), public joint stock company "VTB Bank", PJSC "BM Bank" to ban outflow of capital outside Ukraine in favor associated with them.
According to the new NBU regulation, banks with Russian state capital is prohibited to carry out any transactions in favor of related persons, which provide for the transfer of funds outside Ukraine or effect of which may be the withdrawal of capital by these banks outside Ukraine. In particular, forbidden direct and/or indirect performance of any active operations (loans, deposits, borrowings, including subordinated debt, purchase of securities, placement of funds on correspondent accounts, etc.). In this list also the prohibition on the payment of dividends, interest, refund of interbank credits/deposits of funds from correspondent accounts, subordinated debt; distribution of profits; distribution of capital.
"The above policy does not apply to conduct Podstantsionnaya banks of the calculations, which are initiated by customers of these banks and which are the result of violation of the above prohibitions," – noted in the document of the national Bank.
Comments
comments