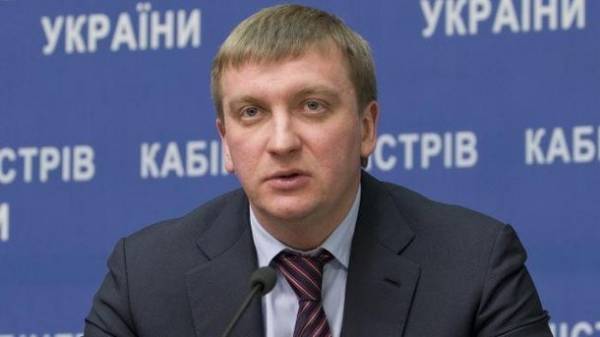 The Minister of justice of Ukraine Pavel Petrenko said that the Verkhovna Rada should abolish criminal liability for late filing of electronic declarations. He stated this today at a government meeting.
In particular, according to Petrenko, for those who are not able to submit a Declaration in connection with the problems in the registry, e-Declaration, should be repealed criminal responsibility and the opportunity to give them a Declaration within 60 days.
"As for these 400 thousand people who are now hostages if state special connection service can now somehow give the possibility to submit a Declaration… All who had no opportunity to submit a Declaration, but submitted the drafts, we will have to ask the house to listen to these people abolished criminal liability and allowed them to submit the Declaration within 60 days," – said Petrenko.
The Minister said that "next week we will leave this initiative to the Ukrainian Parliament".
Petrenko also advised to record the attempts of filing, to be able to confirm this fact.
In General, the Minister of justice negatively assessed the work of the National Agency for prevention of corruption.
"I want to inform members of the government that actually last 6 months NACP did not fulfill their functions," he said.
Petrenko proposed to develop appropriate changes to the legislation. "We have now teamed with colleagues to develop changes to the law, because the law specifies that the NACP is an independent body… he has money, he has all the material and technical base, but it does not actually work. I believe that the collegiality of this body – it was a mistake… No change in the law this situation is not correct regarding the institutional issues. I believe this should be the sole authority, and we will discuss it and take a decision", – said Petrenko.
Also he offered to conduct an independent audit of the work of the NACP over the last year and a technical audit.
As reported, the single register of e-declarations has not worked for a few days. At the same time, the second wave of electronic Declaration ends on March 31, and for late filing of returns provides for administrative and criminal liability.
Electronic declarations must submit more than 700 thousand civil servants and employees of local governments.
Today, March 29, the Chairman of the NACP Natalia Korchak said that now the work of the registry of electronic declarations is resumed, returns are filed, only the public part of the register closed for access, to reduce the load.
Comments
comments