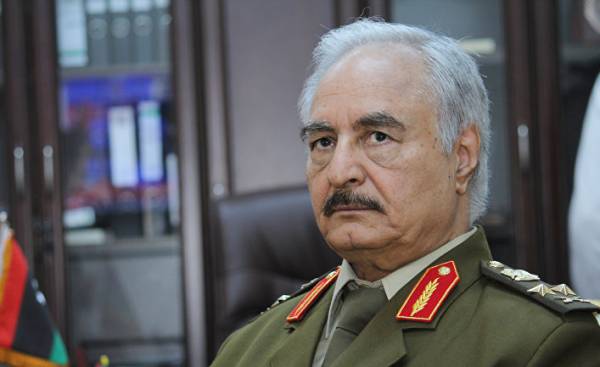 The residents of Tripoli shared with Erem news a hope that the Libyan national army will come soon in the capital under the control of militias.
In Tripoli, do not stop the celebration of the victory of the Libyan national army, led by field Marshal Khalifa the Haftarot in Benghazi.
Despite the risk of being arrested by militias, the capital's residents launched fireworks and treated each other, in honor of the victory of the Haftarot against extremists in Benghazi.
Tuesday night, after the statement Khalifa the Haftarot celebrations also began in Tadjoura (a town 14 kilometers East of Tripoli — approx. ed.), in Guta Schaal and the market area (in Tripoli — approx. ed.).
Residents told Erem news that they are looking forward to that soon Haftar will come to the capital, which suffers from the actions of armed militias.
Mohammed Mismari from Guta Schaal says: "We ask Allah to soon the day came when the army come to the capital, as it cannot be security without the police and army."
Activist Samira Nashira says: "during these years in the capital, has accumulated a lot of problems. We tried to solve them with the help of the government "Muslim brotherhood", which destroyed the country, tried with the help of the government of Faiz Saraga. But now the eyes of the people turned to Benghazi, where the national army has won."
However, Ahmad al-DIN warns that "the "Muslim brotherhood" and their hostile media confined to the army and police are calling people to Wake up."
"They have no choice but to quietly hate Marshal Khalifa the Haftarot, on which they failed to win. And he proposed the correct model of the state and was able to organize the army."
"The residents of Tripoli are ready to join the ranks of the national army, while the militia lay down their arms, and parents wait for their children at home."
Comments
comments