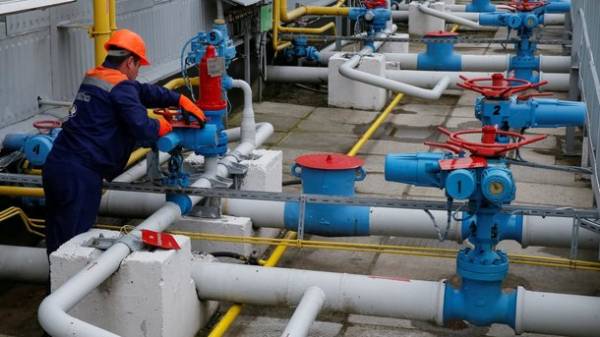 The volume of transit of Russian gas through Ukrainian gas transport system (GTS) reached record levels for the last 6 years. Thus, the daily throughput was 270 million cubic m. About it reports a press-service of "Ukrtransgaz".
Since the beginning of the year for "Gazprom" was transported 45.7 billion cubic meters of gas; in comparison with previous years the transit of gas through Ukraine has increased:
by 21% compared to 37.7 billion cubic meters in 2016;
59% compared to 28.7 billion cubic meters in 2015;
25% compared to 36.6 billion cubic meters in 2014;
16% compared to 39.4 billion cubic meters in 2013.
3% compared to 44.4 billion cubic meters in 2012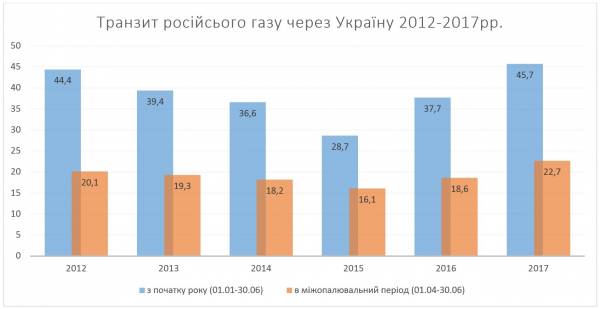 The volume of transit in 2017 is also a record for the last six years, almost 7 billion cubic meters exceeds the average volume of transit in January-June in 2012-2016, noted in "Ukrtransgaz".
"Thus, "Ukrtransgaz" remains robust and the largest for Gazprom's transit of natural gas in the European direction", – said the Ukrainian state-owned companies.
Recall, for 2016, the Russian gas transit through Ukraine grew by 23% in comparison with 2015.
As reported, hfytt Deputy Chairman of the Board "Gazprom" Alexander Medvedev has proposed to Naftogaz to hold talks in Moscow to discuss the issue of gas transit to Europe via Ukraine after 2019. However, "Naftogaz" noted that the Russian Federation is unacceptable for such negotiations.
Reduction of the volume of Russian gas transit through Ukraine accounted for in the draft "Energy strategy of Ukraine until 2035", published on the website of the Ministry of energy and coal industry of Ukraine.
Comments
comments