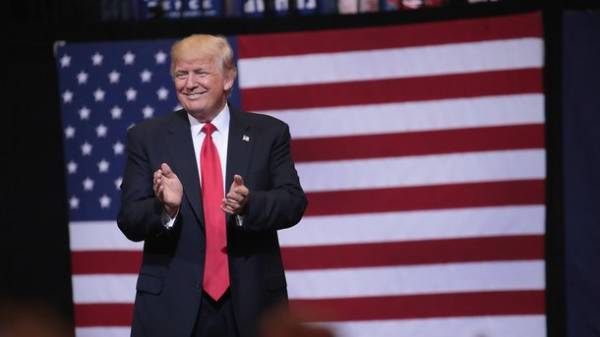 The President of Poland Andrzej Duda believes that the visit of the President of the United States of America Donald trump to Poland on 5 and 6 July may have historical significance for the country. This was reported by Polish radio.
Duda noted that the arrival of the trump in Warsaw attests to the importance of Poland as a major European States and the leaders of Central Europe.
As said the Polish President, during talks tomorrow with eye to eye with trump he intends to address such issues as energy security, the American military presence in Poland, as well as cooperation in the framework of the UN security Council, a non-permanent member of which Poland will be in 2018-2019.
Duda also said that he would discuss with the President of the US to Poland's participation in future meetings of the group "Big twenty".
The composition of the American delegation to the last hour before the visit is still not completely known.
With the US President to Poland will arrive Ministers of Finance and trade, Advisor for national security, General Herbert McMaster and Advisor on trade agreements and the Middle East Jared Kushner, who will fly, probably with his wife Ivanka trump. In Warsaw with the us President will also visit the first lady Melania trump.
At the same time in question is the previously announced visit to Poland by U.S. Secretary of state Rex Tillerson.
Security visit trump and all events involving the American delegation will provide several thousand police officers. Law enforcement officers advise residents of Warsaw to see with the many changes in the organization of movement in the coming days. Some streets will be partially blocked, in particular during the passage of convoy participants meeting with trump.
The US President will arrive in Warsaw tonight. Tomorrow morning he will meet with Duda and will participate in the summit of the so-called Trimera. Then he'll give a speech in the square of Warsaw, after which he will go to Germany for the G-20 summit.
Earlier it was reported that Brussels is concerned about trump's visit to Poland.
Comments
comments