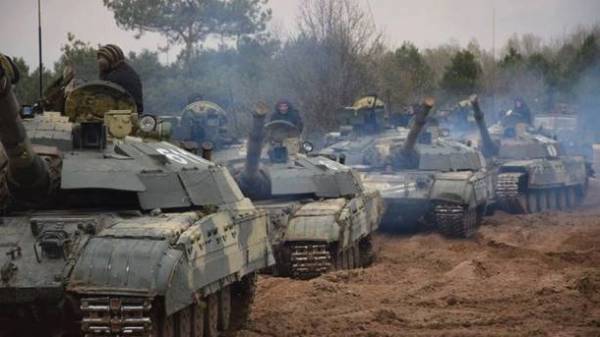 The number of Russian troops in the East of Ukraine allows Russia to make local provocations, until "boilers". This opinion was expressed by the "observer" the General-Lieutenant Dmitry Umanets.
Speaking about the Ministry of defence about 60 thousand Russian troops in Ukraine and near its borders, the General said: "Certainly from them 40 thousand in the Crimea and about 20 thousand in the Donbas. This is a serious big group, which can do many things. For a full-scale offensive of this not enough, but to organize focal fighting type "boilers" – as it was under debaltseve, near Ilovaysk, they can. They can do pre-emptive strikes, to thwart the plans of our APU".
He believes that for Russia in the Donbas there are many possibilities for organizing the next "pot". Among the reasons Umanets called a bad job of the military leadership, the war weariness from the war and stuff.
"Because it is possible that there might be a blow, including the breakthrough of our defense, I would not. There are so many factors that can positively affect the way that the enemy could step up and strike and make a small breakthrough", – said the General.
He explained that the "pot" will be enough 5 thousand people. However, despite the disappointing forecasts, he noted a strong defense of the Ukrainian army in two or three echelons.
On this basis, he concluded that "Putin will not take serious steps to inflict massive strikes on Ukraine."
As he told a military expert Alexey arestovich, during the war in Donbass and Syria, Russia has lost about ten thousand of its military. According to him, the real enemy losses differ significantly from official data.
Comments
comments