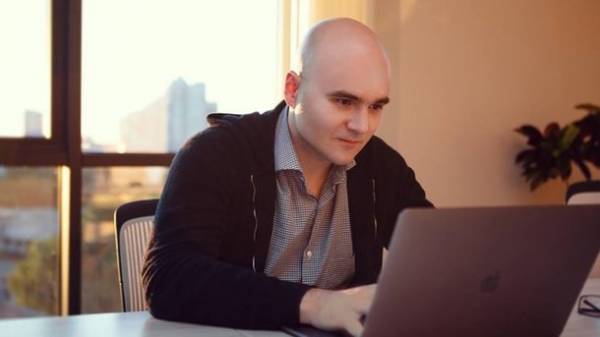 IT is a well-known Belarusian businessman Victor Prokopenya can become the owner of 100% of shares of Sberbank of Russia JSC ( Ukraine), reports bigmir.net. The fact of submission of documents on purchase of subsidiary Bank "Sberbank of Russia" in Ukraine through the Belarusian Paritetbank Victor Prokopenya confirmed at the NBU.
According to the regulator, the package of documents required for approval of the indirect acquisition (through the Belarusian Paritetbank) 100% of the shares in the Ukrainian subsidiary of Russian Sberbank received from a citizen of Belarus and Cyprus, Victor of Protopine 30 June 2017
Commenting on the motives of acquisition of the Ukrainian "Sberbank" Victor Prokopenya called banks good asset class for diversification of investment and implementation in practice acquired the business of IT-technology on the banking platform. "Taking the decision to invest in the purchase of "savings Bank" (Ukraine) I have analyzed all the risks, – commented Victor Propane, Think that this is a great opportunity for practical implementation of gained me experience in the IT and vintage, which will go to good use in the banking sector. Thanks to the successful experience and almost I realized FINTECH-projects, "savings Bank" (Ukraine) will acquire competitive advantages that will enable it to strengthen its competitive position in the Ukrainian market of banking services".
Prokopenya also said that it is too early to talk about the rebranding of Sberbank (Ukraine) to promote in the market a single brand – "Paritetbank" after its purchase and at the moment the main factor is the successful approval of an application for the acquisition of the savings Bank by the national Bank of Ukraine. "It is too early to look beyond the horizon, let's wait for the decision of the regulator, and then we'll talk about further plans," he said.
The acquisition of the Ukrainian subsidiaries of Sberbank will be implemented through Belarusian "Paritetbank" – the 15th Bank of Belarus in terms of assets. Belarusian media reported that Viktor Prokopenya intends to acquire 99.83% of shares of "Paritetbank", now belonging to the Republic of Belarus. Thus for the successful implementation of the transaction on purchase "savings Bank" Belarusian businessman to the successful negotiation of transactions for the purchase of Bank assets in two countries – Ukraine and Belarus.
Victor Prokopenya 23 occupies a position in the TOP-200 most successful businessmen of Belarus.
Permanent participant ratings of the most successful businessmen of the Republic of Belarus, three times winner of the award "entrepreneur of the year of Belarus".
Comments
comments