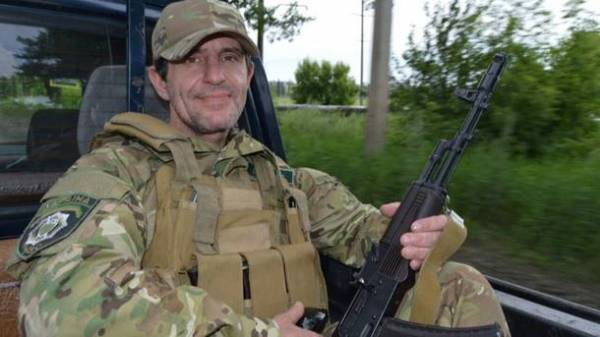 The adviser to the interior Minister Zoryan Shkiryak commented on the death of the permanent representative of Russia to the UN Vitaly Churkin.
"Don't even think! We have a perfect alibi!" warned shkiryak in the Facebook that the Russian propagandists are not to blame "Zoryana" and "Shkiryak", as it was after the assassination of militants "Givi".
As reported, social media was flooded with funny memes and photoshopped pics at the discomfiture of the Russian channel. "Russia-24" was embarrassing, saying that the killing of the militants "Givi" allegedly organized by two people – and Zorian Shkiryak. This confusion could not pass unnoticed and the social network has "exploded" memes and photoshopped pics on "and Zoryana Shkiryak".
"The bottom line "double strike". That's what I thought. You know, I'm glad that in the maelstrom of continuous negativity, "Zorian Shkiryak and" thanks to Russian propaganda, said today we are all smiles and good mood. Honestly, I was very torn for a long time so did not laugh. Personally, I like to read witty jokes and well-aimed comments and see new funny fotozhaby. It is positive and fun. And that's good, because we do not have enough", – commented on the incident Shkiryak on his page on Facebook.
Comments
comments