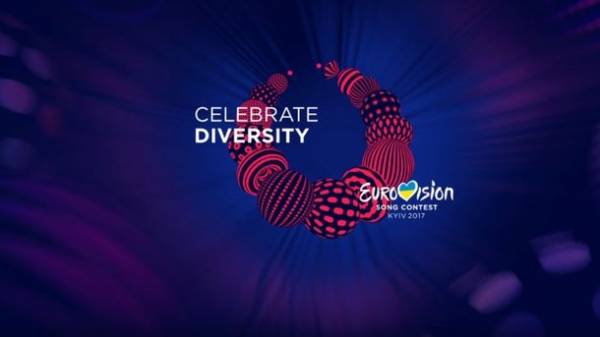 On the budget of the competition, play Lady Gaga and participation as a presenter Milla Jovovich in interview to "Gordon" told the Executive producer of "Eurovision 2017" Paul hrycak and member of the organizing Committee Oleksandr Ksenofontov.
In response to repeated allegations that the budget of "Eurovision" in Ukraine was the biggest in history, exceeding 30 million euros, Pavel Gritsak noted that this is a lie and information "duck", and the real budget of the competition amounted to 20.4 million euros: "Eurovision 2017" Ukraine cost of 20.4 million euros. This figure includes all money spent a public joint stock company "national public broadcasting company of Ukraine" (NOTE), namely: money from the state budget, from the budget of Kyiv, as well as from commercial revenues".
According to the producer, this budget allowed the "Eurovision" in Kiev to become one of the cheapest in the entire history of the competition. So, according to official data, the budget of "Eurovision 2016" in Sweden amounted to 23 million euros, a year earlier in Austria – the 38.2 million euros, and "Eurovision 2014" cost Denmark to 49 million euros.
Also Pavlo Hrytsak said the information appeared in the media about a possible performance at the competition, Lady Gaga. According to the producer, it was the usual information "duck" caused by the desire popiaritsya interest in the contest. "Neither before nor during nor after my appointment there was not a single fact of contact with the management of Lady Gaga" – said hrycak.
In the same way is the situation with Milla Jovovich – according to the producer, no serious negotiations were not, and the correspondence of producer Oleg Bondarchuk with the representative of the representative of Milla Jovovich cannot be taken seriously, "Writes some guy named Alex Chumak, who says that is another person who is Milla Jovovich. Writes in Facebook-messenger, and not refers to the management of the channel, although there are contacts available on the Internet. And it served as a negotiation?"
Also Paul Gritsak and Oleksandr Ksenofontov said that they managed to not just hold the competition and still save 135 million budget, not allowing misuse of the money.
"I believe if we are not engaged in the project "Eurovision" in Kiev would not be. But we were constantly under PR attacks in the media and the Internet appeared regularly stuffing information. But I do know that our team acted properly, honestly and selflessly. And certainly not stole a penny," concluded Pavel Gritsak.
Comments
comments