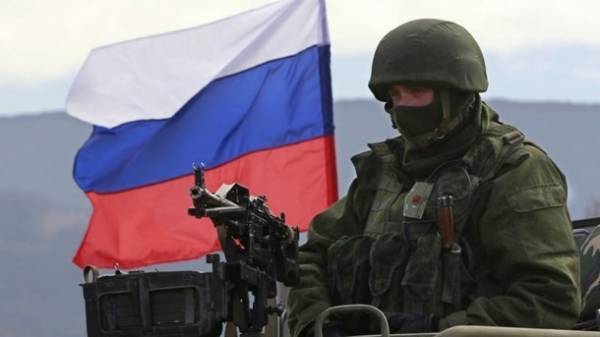 The Russian military has no desire to be on the Donbass, but Putin will continue to be the force to drive his men to slaughter. Told about it in interview "" the military expert Alexey arestovich.
He reminded that the Russian military suffered heavy losses during the battle for the channel.
"What happened during the battle for the Groove? We took the commanding heights, began to view the territory for 20 kilometers forward, if much thematisiert. The separatists have failed, when they were driven to repel the attack. Through the night came the Russians personnel. They were covered by artillery, while they were there, and the Russian commanders, who came from the Russian side, delved into the situation. I called concerned the Russians from St. Petersburg and said that after this event, near the Military medical Academy (named after S. M. Kirov, Ministry of defense of Russia) for four days, sat the sanitary Board. As you know, in the best medical institution in Russia it is unlikely the separatists carry. A Russian military personnel. From there (from the Donbas – ed.) meat exported," – said arestovich.
Read also: Militants tried to break through the positions of the Ukrainian military under a Groove
According to him, Russia's military is dissatisfied with the situation in the Donbass and they have no desire to fight, because you carry a huge loss, ten times more than the Ukrainian army.
"They make a lot of stupid mistakes. And the format of a hybrid war, when they are hiding and can't use its power. I assure you that the Russian military relief will accept withdrawal from the Donbas and the termination of this confusion on their part. Putin knows it and will drive through the power of the Russian army to the slaughter. Let them come in. Our commanders are fighting there for the fourth year and know every Bush. And these will enter and will not know the situation. If the offensive, the situation will change with speed of 20-30 kilometers per day. They will not keep up with the course of events. We can now perform this operation", – said the military expert.
As previously stated people's Deputy, the coordinator of group "Information resistance" Dmitry Tymchuk today the Ukrainian Armed forces are superior fighters, who do not have enough forces to carry out a major offensive in the Donbas.
Comments
comments