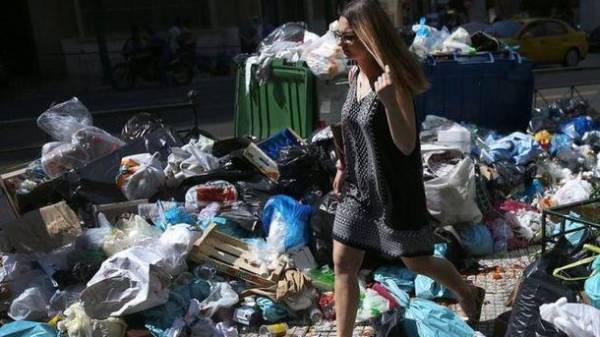 Greek utility workers responsible for garbage collection, and continue to strike the eleventh day.
On Tuesday, June 27, they rejected the government's proposed compromise, according to Deutsche Welle, citing AP.
Garbage remains in the streets, in high temperatures it started to rot. After a meeting with Prime Minister Alexis Tsipras, the President of the Union of municipal workers Nikos Trichas announced that the protest will last at least until Thursday.
Utility workers require the government to provide permanent employment to workers who have long-term contracts. The government stressed that the refusal of the workers to work may in this case be a threat to the health of the population.
Trade Association of Athens called on both parties to the dispute come to an agreement, because the garbage on the streets hurting the tourism business – one of the main profitable sectors for Greece.
As reported in Greece in all cities since the beginning of last week there was an accumulation of garbage due to the strike of public utilities, which fear job losses. More likely to suffer turtoni of Athens, in the Northern city of Thessaloniki and in Corfu.
Comments
comments