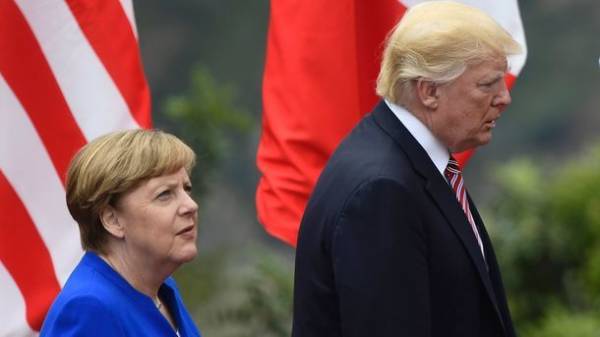 German Chancellor Angela Merkel called for the resumption of negotiations on the free trade agreement between the European Union and the United States, the TV channel "112 Ukraine".
She said this during a speech at the economic Council of the Christian democratic Union, a live broadcast which is on the event website.
"I'm talking about how to start negotiations on a free trade agreement with the United States," said Merkel.
According to the Chancellor, only the negotiations on the agreement will help resolve many problems to trade issues between the EU and the USA.
According to Reuters, Merkel commented on the statements of U.S. Secretary of Commerce Wilbur Ross, who spoke to her via video link.
In March it was reported that Germany does not exclude the possibility for the resumption of talks with the U.S. on free trade area with the EU (TTIP).
Comments
comments