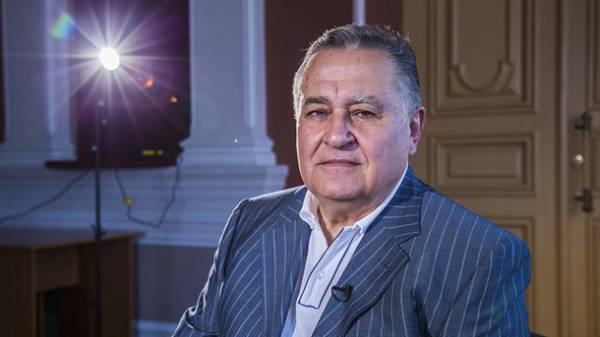 The statement of the leader of the so-called "DNR" Alexander Zakharchenko in the creation of a certain education "little Russia" puzzling "the Minsk process". About it on air of TV channel "112 Ukraine", said the representative of Ukraine in the Trilateral contact group on settling the situation in Donbas Yevhen Marchuk.
"The Minsk negotiation process is unique to the impasse. He follows the agenda that sends the OSCE as a suggestion. There same issues: ceasefire, withdrawal of heavy weapons and troops, the restoration of broken infrastructure. Today Zakharchenko announced the establishment of some kind of Republic. The meeting tomorrow, and today's announcement Zakharchenko, in principle, blocks all tomorrow's negotiations. Because whatever the agenda, we will start the discussion with this statement Zakharchenko. If such a statement it means nothing to talk about," said Marchuk.
See also: "new Russia" was buried": Poroshenko made a statement on the Crimea and Donbas
He believes that this is actually such a course of the Kremlin, and the leader of the militants only voiced what he was told from Moscow.
"Most likely, this statement is coordinated with Russia, after all her failures with Europe and the United States. Russia has failed to negotiate with France as a member of the "Norman format" and the United States as the main country that affect the security situation in the world. In connection with these circumstances, I expect that some of the moves of the Russian side to block the "Minsk process", but in the context of what they supposedly are not to blame – "said it is not Russia, it said Zakharchenko," – said Marchuk.
We will remind, today in the Russian media appeared information that Zakharchenko said about the establishment of a new "state" of the so-called "little Russia." According to him, the new "state" the camp of the receiver of Ukraine. He also noted that the capital of the "little" in the city of Donetsk, and Kyiv city remains a historical and cultural center of the capital city status.
Comments
comments