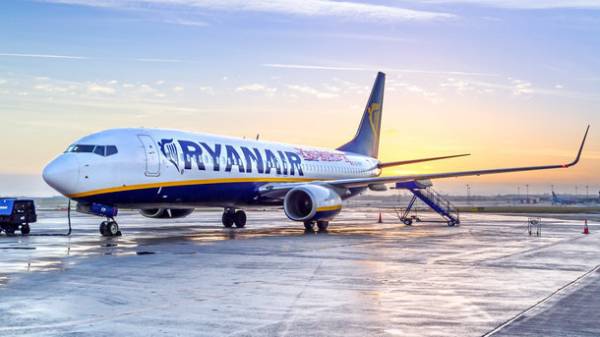 International airport "Borispol" is preparing to soon sign an agreement with the airline Ryanair. This was stated by the Minister of infrastructure Vladimir Omelian, the press service of the Ministry.
According to him, the flights with Ryanair are cheaper by reducing airport charges.
The "contract of the Lviv airport with Ryanair already signed the contract "Boryspil" airport with Ryanair will be signed within the next two weeks. We have significantly reduced airport charges in "Borispol" for all airlines. Price $300-500 flight to Europe is wrong. 80% of Ukrainians who never venture outside the region, is wrong. When the price is 20-30 euros will be a different approach. The Ukrainians, who will travel, will require local and Central government change today. They will compare Kiev to Paris, Milan, Berlin and ask why we do not have," said Omeljan.
He noted that the government aims to reduce the price of tickets for the Ukrainians and foreign tourists.
"The low-cost airline will not only take the Ukrainians, but also to attract passengers back. This means that the mass tourism in the Ukrainian cities and budget revenues. I hope that this year, in addition to Ryanair, yet, at least, the two companies will announce their flights in Ukraine", – the Minister added.
We will remind, on March 15 this year, the largest European low-cost airline Ryanair has officially announced the approach of the Ukrainian aviation market. Also become aware of the directions and rates of the carrier.
Comments
comments