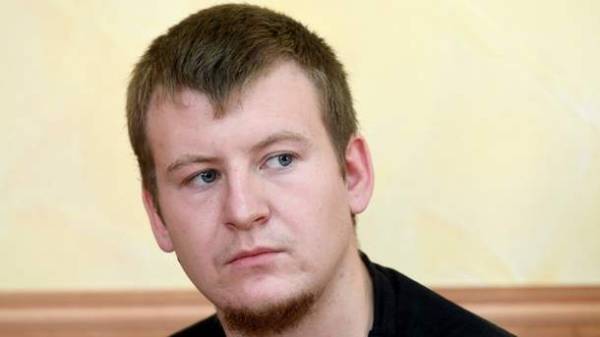 The representatives of certain districts of Lugansk region (ORLO) included in the list for the exchange of hostages detained in the Luhansk region Russian soldier Viktor Ageev.
This was announced by first Vice-speaker of the Verkhovna Rada, Ukraine's representative to the Humanities subgroup of the Trilateral contact group Irina Gerashchenko.
However, according to her, representatives of Kiev insist that he is a war criminal.
SEE ALSO
The capture of Russian Ageev, Russian Federation appealed to Ukraine
"ORDO included in their demand for the liberation of the Russian "lost" military personnel of the Russian army Ageeva. Here Ukraine's position is unequivocal – it is a war criminal. We expect that the government of the Russian Federation recognizes its presence in Ukraine, the court must determine the extent of his crimes, the world needs to know details of the crime, because it's the facts of the Russian military presence in Donbass", – she wrote on his page on Facebook after the Skype conference on the humanitarian sub-group of the Trilateral contact group on the peaceful settlement of the situation in the Donbass.
We will remind, the Russian contractor Ageeva born in 1995, the Ukrainian military detained as a part of DRG militants, which was neutralized on June 24 under the Groove in the Luhansk region.
The Russian defense Ministry said that captured in the Luhansk region the Russian Ageyev last year, "left in reserve".
Later , the Russian foreign Ministry urged Kiev to provide consular access to the detained in the Donbas Russian mercenary Viktor Ageev.
The Ministry of foreign Affairs of Ukraine declared that the Russian diplomats permission to visit the detainee in the Donbass Victor Ageev has to give the investigator or the court which conducts criminal proceedings against him.
Comments
comments