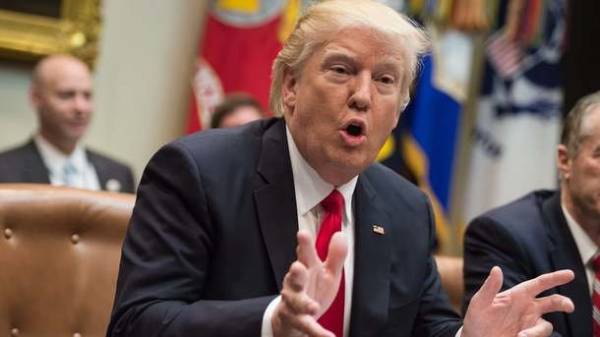 The President of the United States Donald trump believes that between Israel and Palestine can have peace and it will help. About this American leader said at the joint with his Palestinian counterpart Mahmoud Abbas press conference, reports the BBC Russian service.
According to him, the US will help to bring peace in the region.
"There is a very good chance to conclude a peace Treaty in the middle East. We'll do it," said trump.
In turn, Abbas said that a potential peace Treaty should take into account the borders of Palestine and Israel until 1967.
"Now, Mr. President, with you we have hope," said the Palestinian leader..
Trump at the same time stressed that both peoples, Palestinian and Israeli, must stop the violence against each other.
We will remind, in February, trump announced that the United States will work with Israel in terms of the achievement of its agreement for a peaceful settlement with Palestine.
Earlier, Mr Netanyahu announced that sanctioned the construction of 3 thousand housing units in Jewish settlements on the West Bank of the Jordan river , in addition to 2.5 thousand, previously approved.
Israel's settlement activities in the occupied Palestinian lands have intensified after the inauguration of US President Donald trump, who has refrained from condemning statements, unlike his predecessor, Barack Obama.
The development of the network of settlements in the occupied West Bank and annexed East Jerusalem, where there are living almost 600 thousand Israelis, is considered to be the main irritant in Israel's relations with the international community and one of the main obstacles in the quest for peace with the Palestinians. Those perceive housing as a policy of consolidating the Jewish state in the conquered territories.
Under Obama, the United States criticized settlement activities, and in December even allowed the UN Security Council to adopt a resolution demanding its immediate cessation. With the arrival of trump's criticism of Israel from the White house on this issue stopped.
Comments
comments