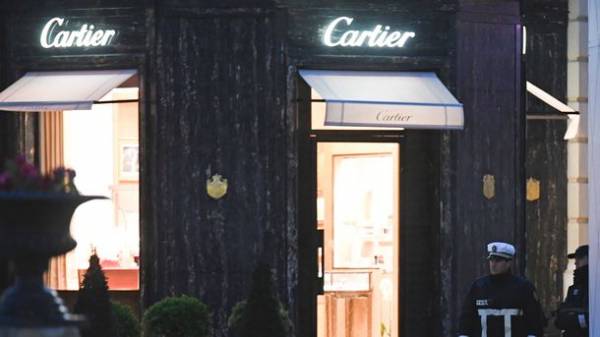 With nothing left, the robbers who on Saturday made a daring attack on the luxury jewellery store Cartier in the quarter, the casino of Monaco. Monday was discovered the third bag with the stolen jewelry worth several million euros. The other two bags with the loot was thrown directly at the crime scene when the police opened fire on the robbers.
According to AFP, on Saturday, in broad daylight, the robbers set fire to the car in one of the tunnels of the Principality, close to the Cartier boutique to distract the guards and enter the store.
Breaking into the school, they began to break the Windows and put in bags, expensive jewelry, while the fourth member of the attack were expecting friends on the street in the car. They made jewelry for a few million euros, but far failed.
The rescue of 20 officers exchanged fire with criminals. One of them was wounded, the second surrendered, another was arrested during the day after the robbery. Only one accomplice managed to escape to France, where it also quickly detained by local police.
The attackers were young men aged 20 to 25 years, who are residents of the neighbouring nice (France). As transfers radio Europe1, now the consequence tries to establish the role of each detainee in the robbery.
Comments
comments