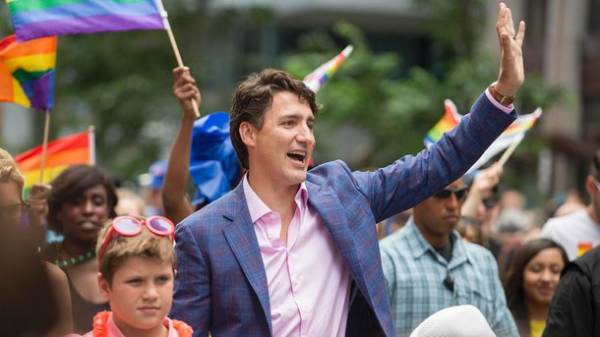 The Prime Minister of Canada Justin Trudeau with his wife and two children took part in the country's largest pride parade in Toronto.
Trudeau became the first Prime Minister of Canada, which was held in the pride parade during his tenure, reports "UKRINFORM".
Along with the first family in the column was moving, the Prime Minister of Ontario Catherine UIN, Toronto mayor John Tory and many other prominent figures of the Federal and provincial levels. First participation in the parade was taken by the leader of the indigenous people of Canada Peri, Belgard.
A feature of this parade in Toronto was the complete absence of uniformed police officers. The conviction of the organizers of the event, the presence of dressed in the uniform of police officers would deter from the participation of representatives of marginalized communities.
Comments
comments