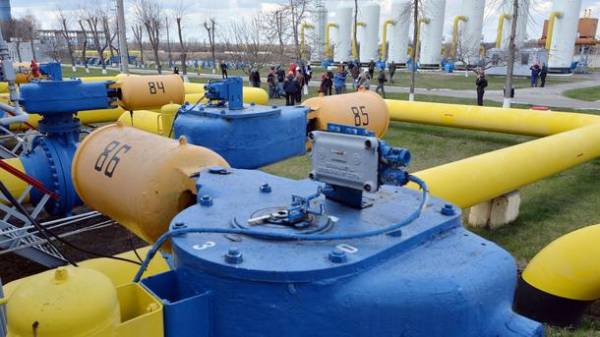 Don't have any illusions that "Gazprom" will have to pay something and give it to Ukraine. But the fact that the Stockholm arbitration court has cancelled the contract of purchase and sale of gas take-or-pay – a definite plus. Comments about this "Today" said the former Commissioner of the President of Ukraine on international energy security issues Bohdan Sokolovskyi.
"I would like to remind, in 2009, was critical of the contract. In particular, the provision of "take or pay". We criticized that the contract for the needs of Ukraine laid more gas than we need. We counted the debts. Russians especially have not delved into the legal side of this contract, it was imposed on Ukraine, someone broke open hands, I guess. We paid our money, we regularly consisted of debts. Now the contract needs to be changed for the remaining year and a half of his actions", – said Sokolowski.
According to him, Ukraine is still awaiting the decision of the Stockholm arbitration on a fair price for Ukraine for Russian gas. The best variant of calculation is the European hub price minus transportation. "For us, there are three optimal hub in Europe. For Ukraine the most acceptable is the Austrian hub. Take there price and from it subtract the price of the carriage and thus to calculate the price, which may be for the import of Russian gas," concluded Sokolov.
Yesterday the Stockholm arbitration court has announced a closed decision by mutual claims of "Gazprom" and "Naftogaza". This decision was the first of several anticipated.
Deputy foreign Minister of Ukraine Olena zerkal said that the decision of the Tribunal "a clear victory" of Ukraine. According to her, the position of the Tribunal on the key issues was this:
the condition "take or pay" completely abolished;
the prohibition of re-export is cancelled in full;
the price formula revised in 2014 – the "European hub".
In response , Gazprom said that yesterday's decision of the Stockholm arbitration is intermediate.
Comments
comments