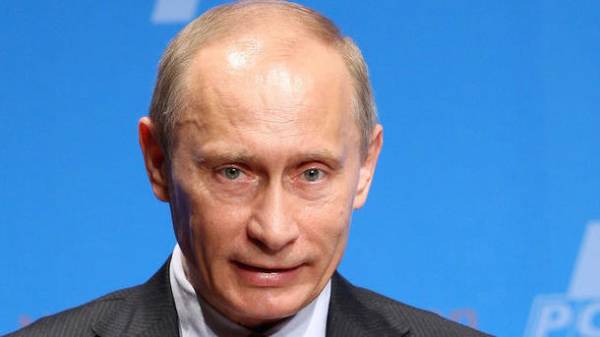 The West through Ukraine kicked out the Russian troops from the Donbass and will try to prevent Russian President Vladimir Putin to become President in the elections. This opinion was expressed in an interview with "Apostrophe" military expert Alexey arestovich.
He noted that Putin in autumn awaits a hard time-and the West can punish.
"In November they will have a simultaneous peak of the protests and the maximum decrease of combat capability due to the mass care demobilization of conscripts from service in September-October. This will happen three months before elections scheduled for 18 March 2018, this means that the Donbass have to take," said arestovich.
The expert pointed out that earlier it was all about the US position on Ukraine, but now she, according to him, was formed and Russia have not sweet.
"Apparently, we are talking about a military operation in the Donbass with Stripping out Russian troops and indicative flogging of the separatists. This operation the Armed forces of Ukraine can spend right now: we have superiority in forces and means, we are much better at war, we have moral superiority. I see that in the West, someone wants to hold a demonstration spanking Putin three months before the election, presenting him at the same time the bill for "Boeing" (downed in the Donbass in 2014 – ed.), downed Kaczynski (the plane crash near Smolensk in 2010 – ed.), for Ukraine, for Syria, for all together. Then combine it all with the peak of Russian protests and kill his perspective on the presidential election. Just kill or be demonstratively punished," – said the military expert.
See also: Nebozhenko: to Free Donbass from the Crimea impossible
He suggested that to punish Putin the United States and Europe will use Ukraine.
"Apparently, Ukraine is a main lever, when viewed from Washington. Moldova and Georgia will punish Russia, and Ukraine – comparable power. Everything came together – the interests of Poroshenko, interests trump the interests of the Ukrainian and American tops. The spearhead of this attack aimed at Vladimir Putin, and it will be indicative to flog somewhere in November. States will give Ukraine guarantees the failure of full-scale operation against Ukraine, most likely. They will understand Vova: if he lift aircraft or missiles, then it will be very Bo-Bo in an economic sense. Here immediately begins to take the American side with a lethal weapon – added arestovich.
Recall, as did the President of France Emmanuel macron, Russia is the aggressor in Ukraine and the French do not recognize the annexation of Crimea.
Comments
comments