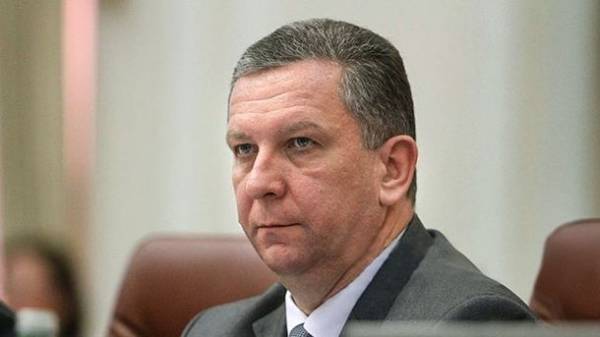 The adoption of the pension reform will contribute to reducing informal employment in Ukraine. This was stated by Minister of social policy Andrei Reva , reports "UKRINFORM".
"We hope that the consideration of this bill in the first place, will improve the lives of our seniors, and secondly, will cause, we believe, a tremendous impact on the shadow economy", — said the Minister.
Reva said that currently about 8 million Ukrainians continue to operate in the shadow employment, but after the pension reform, this figure should decrease dramatically because there will be more payers of single social contribution.
We will remind, today, on June 21, the Cabinet of Ministers sent to the Verkhovna Rada amended according to the proposals of the National Council of reforms under the President of the package of laws on pension reform.
The pension reform increases the retirement age, but introduces requirements insurance experience: for retirement at age 60 will need to have 25 years of experience. If you experience 15 – 25 years of retirement will be to go in 63 years, less than 15 years – 65 years. People who have no insurance experience, can apply for social assistance upon reaching the age of 63. The amount of assistance will be determined on the basis of the family income of the pensioner.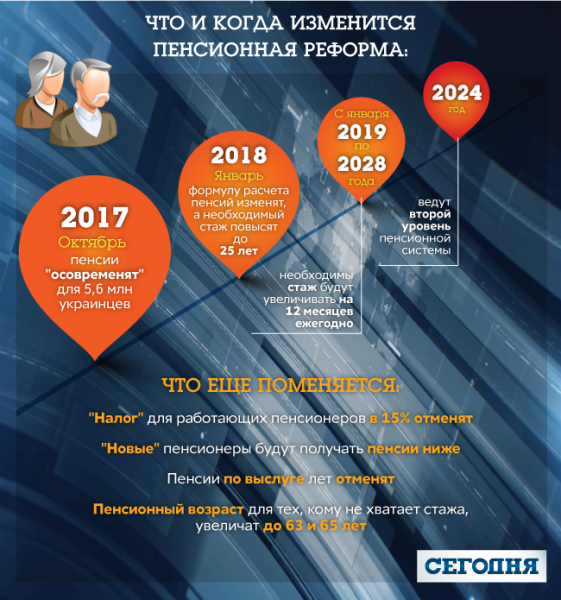 All of the minimum insurance period will increase by 1 year every 12 months until 2028. Thus, from 2028 to retire at 60 will need to have 35 years of insurance experience.
The reform also cancels the appointment of civil servants pension for years of service and enters a single formula for calculating pensions, which binds it to the volume of contributions to the Pension Fund for life.
In the framework of the pension reform is also planned from October 1 this year to increase pensions, and to abolish the taxation of pensions to working pensioners.
Comments
comments