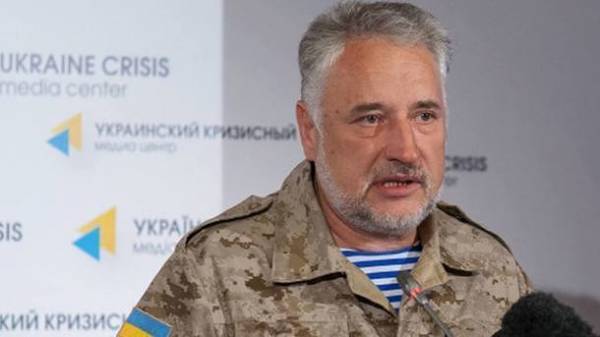 For more efficient management of the Donbass in time of war it is necessary to combine civil and military administration of the Luhansk and Donetsk regions. With this proposal in an interview with "Radio Liberty" made by the head of the Donetsk regional military-civil administration Pavlo zhebrivskyi, RBC-Ukraine online reports.
According to him, to lead the unified civil-military administration to the representatives of the national security Council, government and the military.
"In my opinion, it would be correct to do a single military-civil administration in the two areas. The head of this military-civil administration should be at least the level of Deputy Secretary of national security Council and including a member of the government to, without delay, those issues in those areas to work. The first Deputy should be a military man, who should certainly carry out a military operation," said zhebrivskyi.
He said he plans to appeal the matter to the President of Ukraine.
"I will conclude my vision and, of course, report or memo will write to the President, whose sphere of responsibility are all these questions. I think that the bill will necessarily take into account the instruction that put the President," the official added.
Yesterday Paul zhebrivskyi said that the Minsk format of negotiations on settlement of a situation on Donbass it is necessary to change, but change requires the consent of all parties to the conflict.
Comments
comments