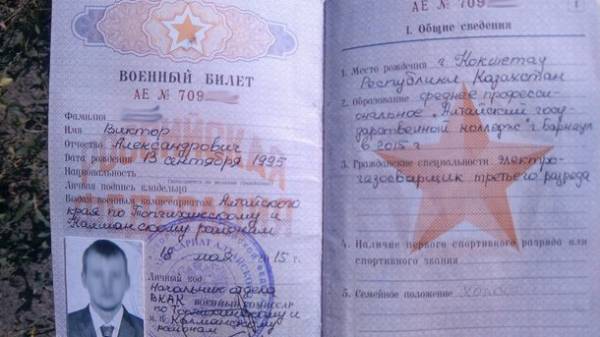 In Russia confirmed that the Russian contractor Victor Ageev was on the territory of Ukraine. About it reports Russian service BBC.
As it became known edition from two colleagues of the Russian commandos, he went on the contract in military intelligence. It is reported that the social network he was in the group of "4-I Separate Motorized rifle Brigade NM LC".
In addition, the social networks published a photo of him with a weapon in combat positions, but unmarked (the Russian military during the stay in the Donbass do not use unmarked).
In personal correspondence with one of the former colleagues, whom he acquainted the Russian service Bi-bi-si, Victor Ageev to the question, in Ukraine, there he is, answered: "Yes, in Ukraine." And in clarifying the question other than he is doing, wrote: "a Contractor. Pay enough".
Also published in the media documents Ageeva mother learned of her son.
"I'm worried because he is very long did not go with me, – said Svetlana Ageeva. – The last time he called me 30 may".
Yesterday it was reported that in the Luhansk region forces of the APU 24 Jun captured Russian soldier Viktor Ageev, designed in the Altai region and served thereafter under the contract.
Comments
comments