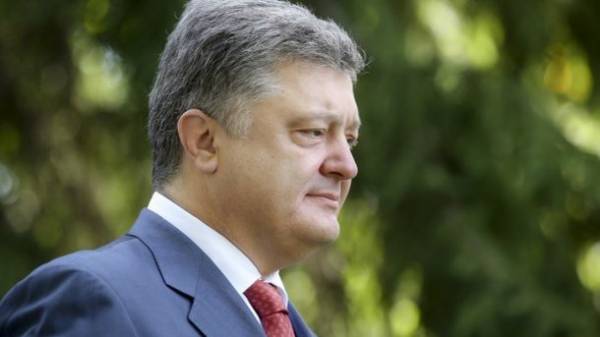 The President of Ukraine Petro Poroshenko appealed to Ukrainians and congratulated them the youth Day. About it reports a press-service of the head of state.
The President reminded the youth that she always stood at the forefront in the struggle of the Ukrainian people for freedom and independence.
"In life there is no time more beautiful than youth. This time of identity formation, future planning, education, new discoveries and impressions, first steps and achievements in a professional life. Proud of the fact that the youth always stood at the forefront of historical change, of the struggle for independence of Ukraine – from Heroes Circle and the first tents of the student Revolution on granite, from the Orange revolution to Euromaidan, Heaven's Hundred Heroes and "cyborgs". Now will and freedom the best the Ukrainians – warriors of the Armed Forces and other military formations – protect in the East of our country", – said Poroshenko.
He also noted that the visa-free regime with the EU is the merit of the Ukrainians.
"Today is the day of great hopes and expectations. The Ukrainians got bezviz with EU countries, destroying the veil separating Ukraine from Europe. I am sure that without your determined and uncompromising struggle for the European choice this day would never come. Young boys and girls with bright thoughts, with great patriotism, energy and kind heart heroically defy evil and injustice. Believe that Ukraine will never fall from the path of democracy, because it steeled a new generation – a generation of free people. I sincerely wish all good, the inexhaustible creativity and vitality," added the President.
Comments
comments