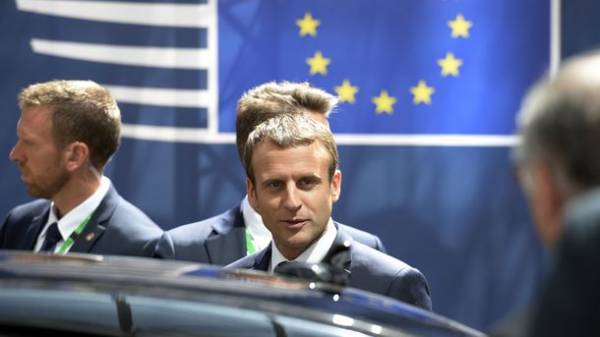 To resolve socio-economic and migration crises the EU needs to combine responsibility with solidarity, said the President of France Emmanuel macron.
"This issue is not enough balance, be it socio-economic issue, or immigration," said the French President on Friday at a press conference in Brussels after the EU summit.
He recalled that some EU countries were affected the socio-economic crisis. "Whether we agree with them? I'm not sure," said macron.
"And in migration policy – the same. The first victim is the country of arrival (migrants in the EU – ed.). We first listened to the Italy, declaring the coming wave. After Italy and Greece were deeply affected by this. Then it happened with countries that mainly hosted refugees. And I want to be very Frank with you why. Because it is a safe country with very low unemployment. Migrants, consisting mostly of refugees, and decided that there they have a future," explained the French President.
"After that, begin to show the shortcomings of European solidarity with regard to burden-sharing. It's a fact," added the macron.
In his opinion, the real solidarity of the real responsibility that was General rules of asylum and management of migration flows to effectively and humanely to address the refugees, risking their lives, and to avoid situations which now had to face the EU countries, whether the "Balkan" way or, as today, the "Libyan".
According to the President, it is important to begin to resolve the issues on asylum at the level of third countries, as the risk in the path of the lives people don't necessarily have the chance to obtain refugee status and asylum.
He stressed that we need "a real, coordinated, structured policy of asylum, which will allow you to control flows".
And all this, added the macron, associated with "real controls at external borders" of the EU that provides for the regulation held in Brussels on 22-23 June summit of the European Union.
Comments
comments