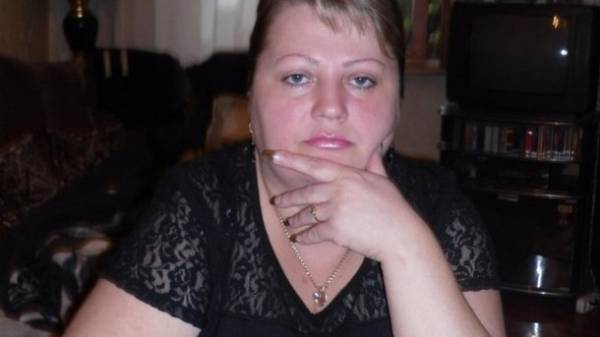 Pardoned by the President of the Russian Federation, the inhabitant of Sochi Oksana Sewaside, which was sentenced to seven years for FREE on military equipment in the city before Russia's attack on Georgia in 2008shocked users of social networks his attitude to Vladimir Putin and the Russian authorities. The reaction of the commentators at the resonant words of the ex-prisoner in the interval one of the Russian editions published by "Radio Liberty".
So, Sebastiai said that "after all this" loves "their President Putin." "He's always Grand gestures – it helps Ukraine and Syria… No. I don't think he's responsible for the sentences. About Stalin, too, said — see that when it was happening. But Stalin didn't know about all the convictions…" she said.
"He saved me, and my mom's life. I'd like to meet him, to thank him. And I would tell him about other cases on treason," – said Sewaside.
Later part what was said was refuted by the ex-prisoner, who assured that the words about Stalin were attributed to her erroneously. However, this has not stopped a wave of disappointment and indignation in social networks, writes "Obozrevatel".
Read an interview with Sebastini and are just in shock. And these people millions. What about them? How they work out?
— The Martin (@martin_camera) March 15, 2017
Chudnovets and Sebastini they're the, like Putin, Crimea is ours and all that. And even after the chaos, I believe that Putin is good.
— Vitalij (@saratov_owl) March 15, 2017
Oksana Sewaside convicted of texting and pardoned, Putin loves and believes that he, like Stalin, in no way to blame.
THIS COUNTRY IS DOOMED!
— Uncle Shu (@Shulz) March 15, 2017
In the history of Sebastini,there is an important fact: it was released only because of the publicity made by antimotility.Would love the PU's in prison still.
— Motoarena (@Durevestnik) 16 Mar 2017
Prison is not undermined confidence Oksana, Sebastiai Putin. You will not tell about me:) https://t.co/thSWaZzE16
— Khodorkovsky, Mikhail (@mich261213) March 15, 2017
Convicted for FREE, Sebastini, I think enough has stayed, because the naked eye can see that her love for Putin is still not strong enough
— Joseph Levinson (@Osya_Levinson) 16 Mar 2017
the new series "fear and stupidity in the Russian Federation" – Sebastini said he respects Putin's actions. Stockholm syndrome is detected.
— Andrew es (@andrew_volna) 16 Mar 2017
@turkmendagz even as kiss. And watch this interview Chudnovets and Sebastini. Stockholm syndrome, mixed with the centuries of submission.
— I-cake! (@Alexxx52180340) 16 Mar 2017
Interview Oksana, Sebastiai after his release. https://t.co/emgqDb549e
Luba:
Kohl wanted to deliver an orgasm, but it turned out rape pic.twitter.com/aa82lfsCeN
— Enemy of the jacket (@YuraYakunin) 16 Mar 2017
These fighters for the rights of the PEOPLE harnessed for sewaside , and it would be better , saved a wounded dog than a slave .
— Bolivar (@OtdelKadra) 16 Mar 2017
"I feel like I'm dead." Interview with responsible for analytical thinking half of the brain Oksana, Sebastini. pic.twitter.com/sJkcgs1DOt
— Knitted Tweeter (@twitted_knitter) 16 Mar 2017
The country of slaves – for example, Sebastini.
VIDEO: https://t.co/WaIXBl8mpshttps://t.co/Jr44L4583F pic.twitter.com/sRCCFYzjCu
— SobiNews,Com (@SobiNewsCom) 16 Mar 2017
Well served would be the full, full of happiness!
Oksana Sewaside: "I still love my President" pic.twitter.com/ThsKXiRVP9
— Jenny schaden (@ShadenFM) 16 Mar 2017
Comments
comments