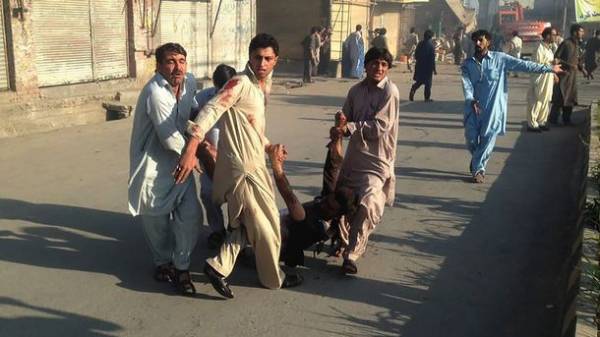 In three major cities of Pakistan today during the day thundered four explosions, killing at least 40 people and about 100 injured, according to AP, the TV channel "112 Ukraine".
"The first explosion made a suicide bomber in a car near the office of the provincial chief of police in the southwestern city of Quetta, which killed at least 12 people and injured 20 people", – stated in the message.
However, after a few hours in the market of a Shiite town Parachinar two explosions occurred with a difference in a matter of minutes. It killed 24 people, mostly Shia Muslims.
The third attack occurred in port city of Karachi. He was subjected to police at a roadside restaurant. It killed four people.
As noted, the terrorist attacks occurred a few days before the Muslim holiday of Eid-al-Fitr that ends the Holy month of Ramadan.
At the moment, no terrorist group has claimed responsibility for the attack, but in the past similar explosions were Sunni militant group.
Comments
comments