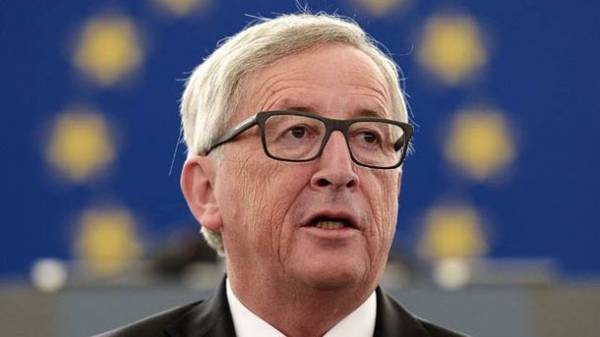 The European Union has no alternative to cooperation with the United States, said the head of the European Commission (EC) Jean-Claude Juncker.
"I am a staunch supporter of the transatlantic relationship. I don't think we have any other option but to pursue a policy in close cooperation with the United States and Canada. Version of the other Union, including the United States," Juncker said in an interview with the weekly Spiegel.
Speaking about the American President Donald trump, Juncker stressed that he understands the policy differently than Europe.
"The way he goes, makes us, Europeans, to take on new responsibilities. We do not stand with your back to the wall, but used the art of wording of the Federal Chancellor: we no longer can rely on the US as before," — said the head of the EC.
Earlier, German Chancellor Angela Merkel said that Europe can no longer rely on others and should take their destiny in their own hands. The announcement was made after the G7 summit, which was attended by the President of the United States Donald trump.
Comments
comments