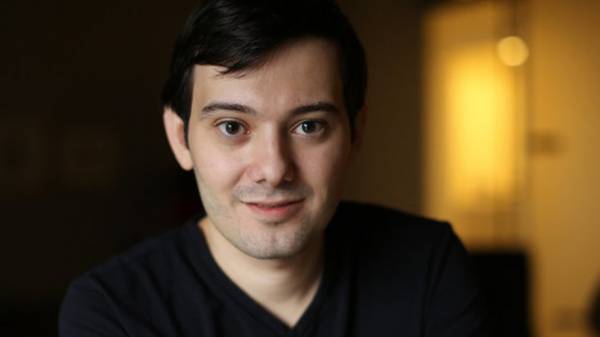 American businessman Martin Shkreli, who gained fame on speculation the cost of drugs, found guilty on three criminal counts of eight, including securities fraud and deception of investors pharmaceutical companies – TJ.
The trial took place over five weeks in the County court of Brooklyn. According to the indictments, 34-year-old Shkreli faces up to 20 years in prison. The businessman refused to plead guilty and noted that the judge and jury will make him apologize in the future.
The court confirmed the accusation that Shkreli has cheated on securities for his Fund MSMB Capital Management, and unlawfully used the investors of his company to Disregard, to return the money investors in the Fund. After receiving the funds, the businessman was hiding under various pretexts refused to give money.
The Prosecutor found that Shkreli signed the paper by the Fund of "hindsight", when, in 2011, MSMB lost all assets and risked to remain without investors. Also the owner was impersonating different people, presenting himself as a graduate of Columbia University, a student who quit University for a career.
Consideration of the process of Shkreli ended in late July, the final verdict will announce in the coming weeks.
Martin Shkreli was nicknamed "the most despised businessman USA" in 2014, when the Dutch company bought the rights to a rare medicine for the treatment of HIV. He has increased the price of the drug 56 times, with 13 to $ 750. And explained that the finalization of the drug requires a significant investment, and he's just trying to make money for the company.
In addition to the challenging behavior in the media Shkreli bought the album rap group Wu-Tang Clan $ 2 million, which is a single copy. Then the businessman acquired the rights to the album Kanye West, but paid $ 15 million to the swindler instead of the rapper.
We will remind, the Chinese paid the fraudsters 25 thousand dollars for the magic underwear.
Comments
comments