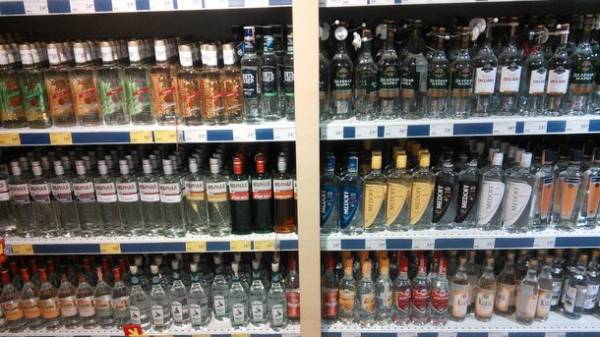 The production of vodka with an alcohol content less than 45,4% in Ukraine in may 2017, compared with may of last year fell by 3.1%, amounting to 847 thousand dal.
Thus, in April 2017 the production of vodka grew by 23%. For 5 months produced 5 million 501 thousand dal (-21,1% compared to the same period in 2016), according to official statistics.
The production of cognac and brandy in may 2017 rose by 15.1% compared to may 2016 and amounted to 128 thousand. Thus, compared to the April-2017 production of these beverages has decreased by 22.4%. Overall, for 5 months – 781 thousand (-24,9%).
The production of liqueurs, sweet liqueurs, spirit tinctures and other alcoholic beverages in may 2017 may 2016 vs increased by 1.8% and amounted to 545 thousand has given, and compared to April 2017 – decreased by 5.8%. For 5 months of sweet spirits were produced – 2 mln 356 thousand dal (+ 7.8 per cent).
We will remind, recently in Ukraine more and more difficult to find a real Ukrainian cognac.
"Unfortunately, we are seeing the trend, the softer the cognac three years of exposure, the more likely that it's not a real cognac. The cognac has a rich and slightly sharp taste, because oak aging fills it with tannins … Withstand eau-de-vie in barrels – it's pretty expensive. Therefore, today in Ukraine a massively growing segment of brandy. It drinks from alcohols, often from grapes that are aged less than three years ", – said marketing Director of the company Eastern Beverage Trading Alexey Bezugly.
Comments
comments