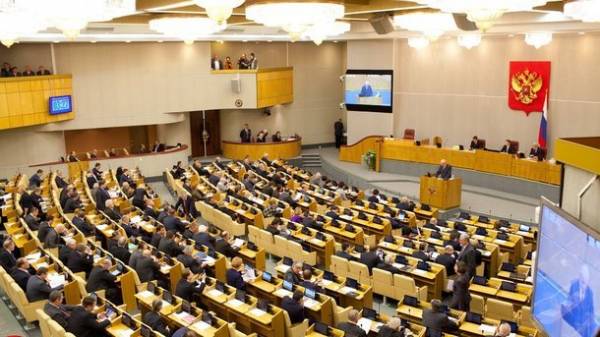 The state Duma Committee of Russia on legislation decided to support the bill on responsibility for those, who curses in a residential area. The penalty for swearing you can get now, but only if you swear in public places, the TV channel "112 Ukraine".
Duma Committee recommended the adoption in the first reading a bill toughening penalties for disorderly conduct, including foul language.
The authors of the document proposed to rewrite the article on hooliganism in the Code about administrative offences.
Earlier in this article only talk about the violations committed in public places – on abuse, harassment, damage to property. Now is also the same punishment for the same actions committed on the grounds of family and domestic conflicts in residential areas.
"Violations of public order and tranquility of citizens with diverse forms of manifestation, reduce the quality of life of law-abiding citizens, adversely affect the moral relations, education of minors, create a tense atmosphere in the places of residence and stay of citizens, causing them to feel unsafe," explain the authors of the bill in the explanatory Memorandum.
The document was signed by deputies-United Russia Dmitry Vyatkin and Valentina Tereshkova and Tatyana Moskalkova, who is now working as Commissioner of the President on human rights, and was formerly a Deputy.
Family and domestic conflicts will not be considered as minor hooliganism, said the Deputy Vyatkin.
"Nobody is going to punish people for what they have done or said at home. The phrase "public place" in the current law does not allow to attract all the bullies. But if the neighbor was drunk and went to get the other housemates to call them in the door? Now he can say that the entrance is not a public place, and the new law will not" – said Vyatkin.
The bill was introduced to Parliament in 2014, deputies began only in 2017.
Comments
comments