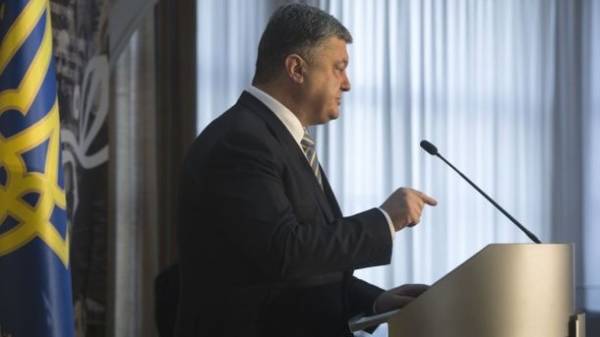 President Petro Poroshenko has called on opposition political forces to destabilize the situation in Ukraine. He stated at the exhibition in honor of the 100th anniversary of the Central Rada in the Historical Museum, the press service of the head of state.
"The opposition offers, I would even say, imposes on the authorities the format war for mutual destruction. I will never agree to such a proposal. Domestically for me all political forces – whether in power or they are in opposition – are partners in the development of independent, European, democratic country. Want to fight against the President – please, you and the opposition. But Ukraine not undermines, and not to inflame", – the President said to the opposition.
He also threatened tough measures radical forces in Ukraine who may attempt to destabilize the situation in the country.
"Once again urge all the parties represented in Parliament and extra-parliamentary, in the hard political struggle inherent in any democracy, build on the most difficult external circumstances in which we build a European Ukraine. I warn those who go beyond the law and common sense that I will oppose all those who would try to impose in Ukraine in favor of Russia is a mess and anarchy. To counteract and beliefs, and the word, and the power of law enforcement bodies", – said Poroshenko.
Comments
comments