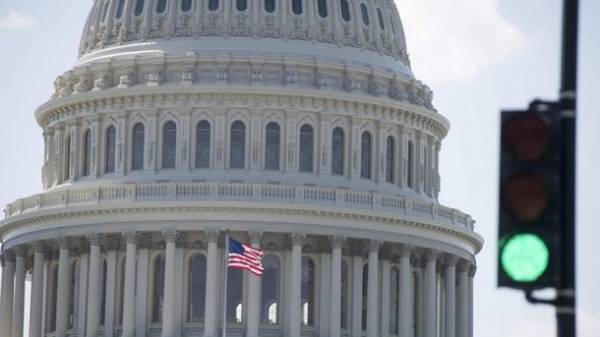 The U.S. Senate Committee on the armed forces approved a draft defense budget for the 2018 fiscal year, reports "Voice of America".
According to the document, the needs of the Pentagon will be allocated 640 billion dollars, "modest" 60 billion on military operations abroad.
For Ukraine, this defense budget is particularly important because it provided military aid to the country.
Thus, the Committee's version of the bill provides for the allocation of assistance to Ukraine in the field of security in the amount of $ 500 million to counter Russian aggression and the delivery of lethal weapons.
This document leaves in place a ban on Pentagon cooperation with the Russian military, which was introduced after the annexation of Crimea.
In addition, the Senate Committee on the armed forces called for the adoption of new measures to counter the hostile actions of Russia abroad.
Thus, among such measures is the development of a new program developing an offensive missile ground-based, the ban on the use of Pentagon software of the Russian company.
"The Committee believes that the United States must take further action to deter Russian aggression, whether abroad or in cyberspace, – stated in the description of the bill. – Russia continues to occupy Crimea, to destabilize the situation in Ukraine, threatening our allies (NATO – ed.), violates the Treaty on the elimination of intermediate-range nuclear forces (INF) and supports the Assad regime in Syria."
Also 100 million dollars allocated to the Baltics to counter Russian aggression.
As stated earlier, Pentagon spokesman Jeff Davis said that the U.S. does not exclude that in the future will provide lethal defensive weapons to Ukraine. In the Ministry of defence of the USA has said that plans to provide lethal weapons are evaluated in each case.
Comments
comments