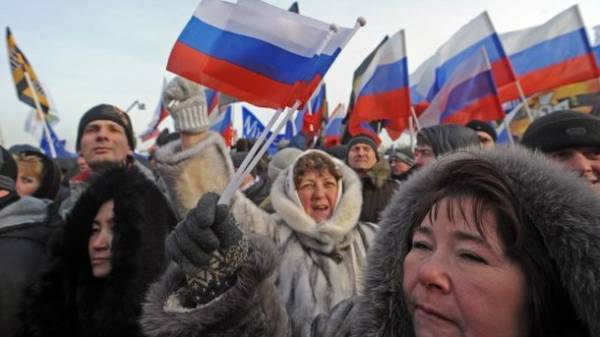 The protests in Ukraine and Russia showed a significant difference between Ukrainians and Russians. This opinion was expressed in interview to "Observer" the Russian lawyer Nikolai Polozov.
In his opinion, first and foremost between Nations there is a big difference in the psychological status of people.
"To say that in Russia these actions can lead to some significant result, it is difficult. Of course, there is the example of the Maidan, but we have to understand that between Russians and Ukrainians there are also considerable differences. It is primarily the psychological state of the people. If the Ukrainians to come to Maidan to defend their rights – it is organic in Russia is not too taken," – said Polozov.
According to him, the protests in Russia will not be able to get rid of Putin's regime, and explained why…
"Russia has a tradition of Palace coups, not regime change through street protests," – summed up the lawyer.
Recall, 1of June 2 was the Day of Russia, during which many Russian cities hosted peaceful mass action. Then the police detained more than 800 activists. It is noteworthy that among the security forces was spotted and former Ukrainian Berkut officers, who fled from Ukraine.
Comments
comments