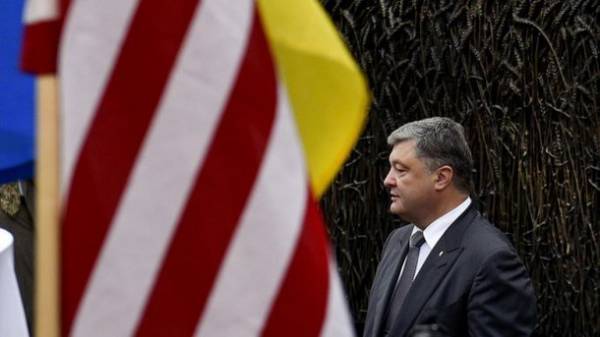 President Petro Poroshenko said that the bill on the reintegration of Donbass will be presented to the international partners of Ukraine.
He said this after talks with US President Donald trump today in Washington.
"Plan of de-occupation. We currently developed the bill. I would like to emphasize that we have a public discussion, should be considered the majority point of view… This (bill – UNIAN) will be presented to our foreign partners", – said Poroshenko.
As reported, the Council will submit to the head of state a bill to restore state sovereignty in the Donbass.
June 14, Poroshenko stressed that Ukraine will remain vulnerable in the event of cancellation of the ATO and the failure of military law to adequately act.
"If we abolish the ATO and at the same time do not give the military the right to act adequately in the face of aggression – leave Ukraine defenseless," said Poroshenko.
Earlier, the NSDC Secretary Oleksandr Turchynov said that Ukraine needs to complete anti-terrorist operation and to move to a new format to protect the country from the hybrid war with Russia. In particular, he noted the need not just to recognize the separate districts of Luhansk and Donetsk regions occupied by the Russian Federation, but clearly at the legislative level to define the principles of state policy on their release.
For this, Turchynov believes that a need for new effective technology to protect Ukraine from the aggressor. It can provide the President the right to use the Armed forces of Ukraine and other military formations against Russian aggression. In addition, the Secretary of the national security Council called for the establishment of operational headquarters with a broad mandate for integrated management of APU, all security agencies, including civil-military administrations.
Chairman of the Verkhovna Rada Andriy Parubiy reported on June 19 that a draft law on the reintegration of Donbass can be registered in the Parliament in the coming days.
Comments
comments