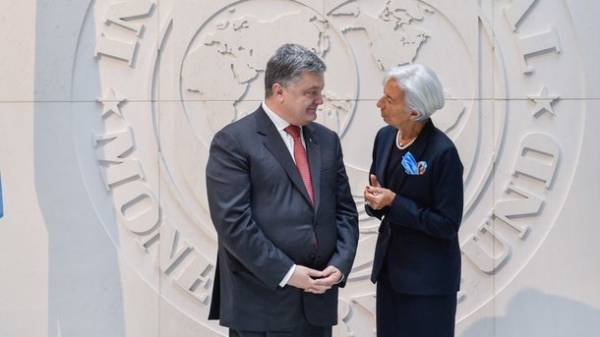 President of Ukraine Petro Poroshenko had a meeting with the managing Director of the International monetary Fund Christine Lagarde.
As the press service of the Ukrainian President, the sides discussed the state of implementation of structural reforms in Ukraine and the future activities to be implemented in the near future.
The managing Director of the IMF stressed the importance for balanced pension reforms that will meet the interests of the state and citizens of Ukraine and to ensure fair and high standards of social security.
The interlocutors also discussed the prospects for privatization in Ukraine, the proper functioning of the banking system, reforming the sphere of public finances and the continuation of the fight against corruption.
Poroshenko thanked Lagarde for her personal contribution in support of Ukraine.
Comments
comments