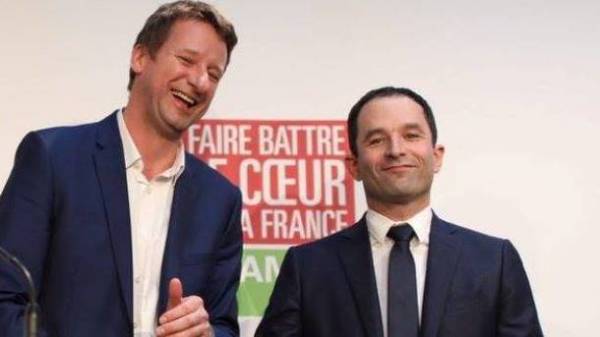 Presidential candidates of France, Yannick Jadot and Benoit Amon decided to join forces, however, the presidency will apply to the EU 112.ua with reference to FRANCE 24.
It is noted that both policies take anti-Russian stance and support the preservation and strengthening of sanctions against Russia.
For example, a socialist Amon criticized the current President of France Francois Hollande for the "indulgence" of Russia.
"This attitude of complacency against Vladimir Putin, I can't understand! We are talking about the aggressive imperialism on the Russian side, the answer should be rigid and certainly not complacency," said the politician.
His present colleague Jadot, who represents the green party, has previously urged Hollande to cancel the meeting with Putin in Paris last fall. Then the point of view of critics of the Kremlin, the Elysee Palace has taken into account the programme of meetings was reduced, under the influence of something from the visit of France refused the Russian President. Jadot in the ensuing campaign then called Putin "the butcher of the Syrian city of Aleppo".
Earlier, foreign Minister of France Jean-Marc Ayrault accused the Russian authorities of meddling in the elections, in particular in the organization of hacker attacks on the website and e-mail of the candidate in presidents of Emmanuel Macron.
Comments
comments