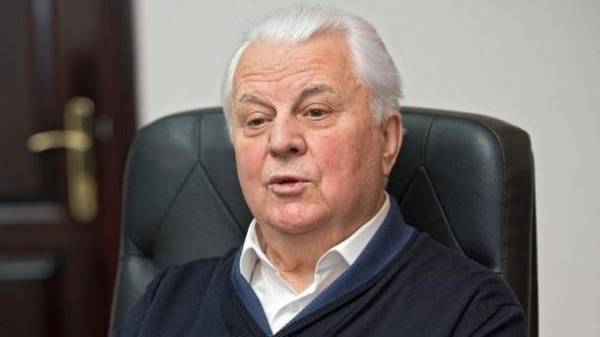 Visa-free regime with the European Union will not help Ukraine easy to break away from Russia. This opinion was expressed on air of TV channel "112 Ukraine", Ukraine's first President Leonid Kravchuk.
"Bezviz is of great importance for Ukraine, this authority, this desire of people, in the end, it is their desire, is the recognition of Ukraine as a civilized European country. This is the essence. But to break away from Russia is a large internal transformation of the person, which evolved over the centuries. The faith and national issues, home, family, say a husband, a Ukrainian, and his wife is Russian. And such marriages have been very well developed in Soviet times. Every year in Ukraine came to 1 million Russians and from Ukraine every year went somewhere not less than 900 thousand Just arrived, including work and residence. It's all there. Head East, West, Central Ukraine… They are fundamentally different, and the faith, and on grounds of ethnicity, political preferences. Thus, I think it is no simplistic approach to this question. It's very simple and very clear, but very wrong. Bezviz is bezviz, and away from Russia is a little different," – said Kravchuk.
According to him, at the moment, it is not necessary to introduce visas with Russia. The ex-President believes that this will hurt many Ukrainians who work there.
"You know, the issue with Russia is war. All decisions made or discusses the Parliament, he evaluates them through war, annexation, murder, aggression including, information aggression, reduced to the absurd, from Russia. So they need to understand those people who make suggestions. If to speak about my opinion, I think it is not true. We cannot say that it is generally not necessary, let's see what will be on the possibilities of relations, including with Russia and other countries. Then we have to make that decision. And now … a lot of people, especially in Eastern and Central areas they are working in Russia, it is for them can be a very bad norm," – said Kravchuk.
Recall that in may the head of the faction "people's front" Maxim Bourbaki, speaking about counteraction to the aggressor, recalled the legislative initiative in the Verkhovna Rada on the introduction of visa regime with the Russian Federation.
In turn, the Kremlin said that Russia has not yet made a decision on how to react in case of the introduction of Ukraine visas for Russians.
Comments
comments