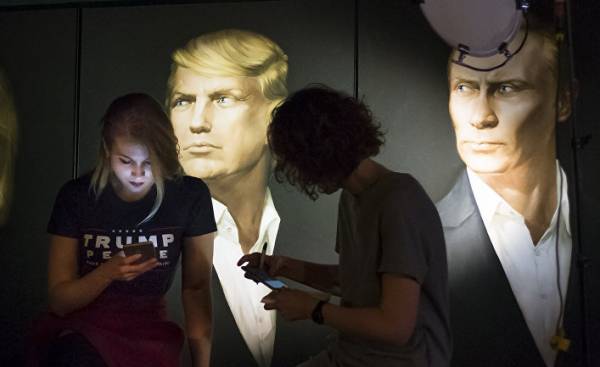 The US President Donald trump said that for his administration, it is time for constructive interaction with Russia, and settled on agreements that he reached on Friday with his Russian counterpart Vladimir Putin on the sidelines of the summit of "big twenty" in Hamburg. According to most observers the meeting of the two presidents are unable to move bilateral relations forward.
The efforts of diplomats of both countries in recent days, failed to agree on the establishment of the ceasefire in Syria starting Sunday and appointed Washington his special envoy to enhance the process to resolve the crisis in Ukraine.
During their meeting in Hamburg Putin and trump agreed to establish a bilateral working group on cyber security and the appointment of persons responsible for the problem.
In the light of the agreements reached, the White house decided to act with optimistic treatment. Perhaps it was an attempt to fulfill the promise that has repeatedly made during his campaign: to normalize the constantly deteriorating relations between the two superpowers. But as you know, the meeting of the members of the team trump with Russian diplomats and officials, held without official permission, as well as allegations of Moscow by us intelligence of hacking attacks and interference in the electoral process in the United States have complicated the implementation of all good intentions, and bilateral contacts started rolling up. All this was compounded by the dire situation in the Syrian theater of war.
In such circumstances, the inconsistency of new York's billionaire inevitably felt the impact of political and economic lobbies, pursuing diametrically opposed goals. While one part of the ruling circles is committed to normalization and smoothing of relations with Russia, the other — primarily representatives of the military-industrial complex, playing first violin in strategic decision-making — seeks to maintain tensions with Russia. First, in order to exert pressure on Moscow, and secondly, to drive the global arms trade, which is always reduced in good times and in aktiviziruyutsya years of local conflicts and the danger of large-scale war.
In short, the enormous difficulties facing trump in the formulation of a coherent policy in relation to its main military rival in the world, indicate the weakness of the administration, mired in infighting, as well as his own inability to form a coherent picture of the modern world.
Comments
comments