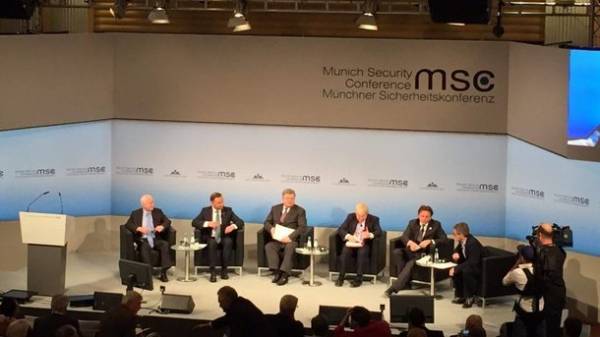 Ukraine has managed to stop a revanchist Russia's attempts. This was stated by President Petro Poroshenko, speaking at the Munich security conference, broadcast journalists Today.
Poroshenko said "joke" Russian President Vladimir Putin that the Russian border is not the end of nowhere
"Many countries have felt it myself… And only one country was stopped by Russian revanchism, is happening now. Place – Ukraine", – said the President.
As you know, the 53rd Munich conference on security issues will continue until Sunday, February 19.
Comments
comments