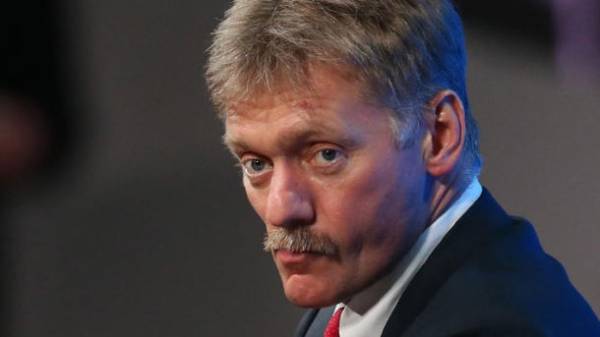 Global cyber attack using a virus-the extortioner Petya Russia has experienced no major problems. This was stated press Secretary of President Dmitry Peskov, reports RIA Novosti.
"As far as we know, no serious failure has not been admitted, as sufficiently effective system of protection and at the state level and at the corporate level. Presidential Internet resource is stable," – said Peskov.
He noted that the Kremlin knew nothing about the origins of the virus.
Also, the press Secretary of the Russian President stressed that no country alone can not cope with the cyber threat.
"The attacks are, they, unfortunately, continue. Such a massive cyber attack, they once again confirms the correctness of the thesis of the Russian side, which she expressed at various levels about what the existence of such risk requires collaboration and cooperation at the international level. No country alone is now effectively counter the cyber threat can not. And some sweeping accusations is not solved, unfortunately", — said Peskov.
As was reported yesterday, the servers of the Russian company "Rosneft" has undergone to powerful hacker attack.
As you know, 27 Jun largest hacking attackthat spreads the virus Petya, was subjected to Ukrainian banks, energy companies, government Internet resources and local network of Ukrainian media and a number of other large enterprises.
The attacks began almost simultaneously at about 11:30. Virus that locks computer systems, spread very quickly. It manifests itself in the failure of computers on a Windows platform, your computer restarts and the virus encrypts all the data on it.
Later, the postal and telecommunications of Ukraine issued a number of tips, compliance with which will help you avoid getting infected with a dangerous virus.
On the morning of 28 June, the press service of the Cabinet reported that large-scale cyber attack on corporate network and to the authorities of Ukraine was stopped.
Comments
comments