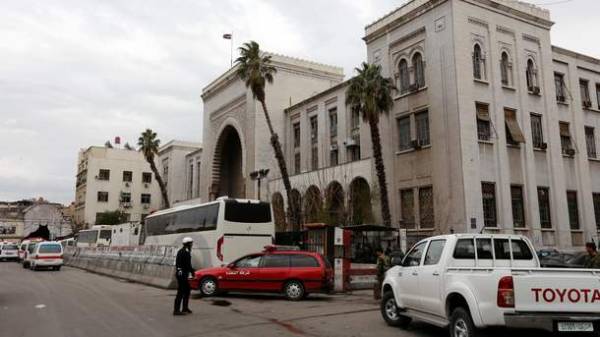 A suicide bomber blew himself up in restaurant in the area Ar-Rabwa in the North-West of Damascus, said the security services in Syria.
The police were chasing the three terrorists who were planning to blow himself up after the attack earlier in the Palace of justice.
One of the terrorists ran inside the restaurant, after which activated the explosive device.
As a result of explosion there are dead and injured, their number currently specified.
Meanwhile, the death toll has increased during the explosion at the Palace of justice – according to the latest data killed 31 people, 60 were injured.
The explosion produced a suicide bomber at the entrance to the building at the attempt of the police to inspect it.
While none of the terrorist groups in the country has claimed responsibility for the incident.
As reported March 11 in the two explosions that occurred near the cemetery in the Bab Musalla area in Damascus, killing 40 people, injuring over 100 people.
Comments
comments